Coupons
Event Calendar
Choose a Region
Find Somewhere to Stay
Find Somewhere to go
Find Out What's On
Find Things To do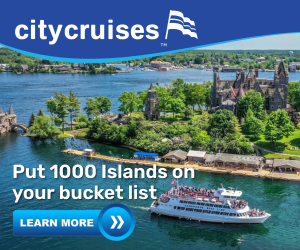 Romantic things to do
If you and your sweetie are looking for romantic things to do, you've come to the right place, as long as you recognize that romance can take a LOT of forms. Some people think that romance is all about long walks in the moonlight, or bouquets of red roses, and it is. But it might also be about knowing that your partner is there to support and encourage you when you are scared of doing something (zip lining?) or is lying beside you during a couples massage at a romantic getaway, or even paddling a canoe or kayak with you down a peaceful river. Romantic things are often just things you can do "á deux" (for 2) and we've got a lot of those here.
To begin with, it is hard to argue against a weekend getaway for the two of you at a cute hotel, b&b or spa resort. There is something about being away from home, exploring and enjoying together, that is inherently romantic. Pick one with spa services, or near one of the wonderful wineries or theatres dotted around Ontario; wander during the day and treat yourselves in the late afternoon or evening. Or try a food tour and sample an gourmet picnic along the way. You don't even need to go far or for long; even one night at a hotel or bed and breakfast in your hometown can offer a romantic break.
And how about those adventures for two? There is no question that being strapped into a zip line harness can require love and support. And sitting side by side in a whitewater raft can be an exhilarating experience to share. Or rent a canoe or kayak and bring a lunch; spend a few hours paddling and find a quiet cove or sandy beach to eat al fresco. Or stop somewhere and go for a hike, hand in hand.
Romance is in the air everywhere in Ontario. So pick a romantic thing to do, take your significant other, and by the way, a bouquet of flowers will always be a hit!
Click on the categories below for loads of summer fun listings in !