Southern Ontario Summer Events
Coupons
Event Calendar
Choose a Region
Find Somewhere to Stay
Find Somewhere to go
Find Out What's On
Find Things To do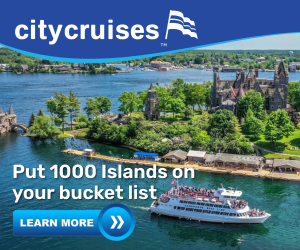 Southern Ontario Summer Events
If you are travelling to Southern Ontario, summer events abound, so when you are doing your planning, don't forget to check the event calendar. It is great to see the attractions and do all the touristy things in cities that you visit, but sometimes, the best way to get the real flavour of a city or town is to go to a festival, fair or show.

For example, you can visit Ontario's largest rodeo in Holstein and watch broncs, bulls and cowboys. Or celebrate all things corn in Baden. How about learning about other ethnocultural groups at a weekend cultural fest in Windsor? Maybe you are interested in Scottish bagpipes, Highland dance or traditional Highland sports - you have a few places to put on your kilt, such as Fergus and Kincardine. Did you know that Buxton was a stop on the Underground Railway and has a "homecoming" every year for families of slaves that stopped there?

If you like a traditional agricultural fair, Southern Ontario excels at that. The excellent agricultural land means that many towns longstanding fairs that celebrate the harvest. From Norfolk to Ancaster, you can enjoy the fruits of the land with those who grow them. There are Apple fairs (Ruthven and St George), Pumpkin Fests (Port Elgin), Cactus Fests (Dundas) and Garlic Festivals (Stratford) too! Don't forget you can go right to the source too, by visiting one of Southern Ontario's many farms and markets. If agricultural foods aren't your thing, but you still want to eat, try one of Southern Ontario's many ribfests, or, even though it isn't a festival, how about the Butter Tart Trail?

Last, but definitely not least, Southern Ontario ROCKS! And fiddles and plays jazz and Mozart! There are music festivals happening almost every weekend in the summer and they range from a jazz festival in Waterloo, to global sounds in London, to 100+ different musical events over several weeks in Stratford, to 4 weeks of classical, jazz and pop in Elora to a country jamboree in Bothwell. Whatever your musical tastes, Southern Ontario has got you covered! There is great theatre too!

So plan a trip to Southern Ontario soon. And when you do, mix your sightseeing with a Southern Ontario summer event!
Click on the categories below for loads of summer fun listings in Southwestern Ontario!
What towns and cities are included in the Southwestern Ontario?