Coupons
Event Calendar
Choose a Region
Find Somewhere to Stay
Find Somewhere to go
Find Out What's On
Find Things To do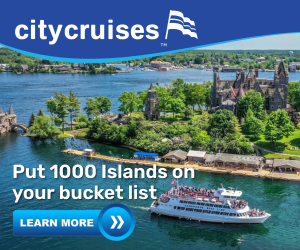 Summer Fun Guide Coupons
If you are looking for things to do and places to stay around Ontario, you will definitely be able to find a huge range of options on Summer Fun Guide. From outdoor adventures, to animals and zoos, to museums to festivals, Summer Fun Guide has thousands of attractions, events, activities to choose from. And don't forget accommodations! Whether you prefer large resorts or small b&bs, boutique hotels or quaint inns, the selection is excellent.

Everyone visits Summer Fun Guide looking for something different, but we all love deals! Why pay full price when you can get a discount, a gift with purchase or a bonus? Summer Fun Guide has a great coupon section, with dollars off or added value on scenic boat cruises, museums, kayak and canoe rentals/trips, hotel stays, visits to animal sanctuaries, zoos, fairs and festivals, wine tasting, caving, tours, rafting, drinks, food and more. Print off a coupon and bring it in to save!

And check out Summer Fun Guide for lots of great things to do, places to stay and an amazing event calendar too!
Click on the categories below for loads of summer fun listings in !