Coupons
Event Calendar
Choose a Region
Find Somewhere to Stay
Find Somewhere to go
Find Out What's On
Find Things To do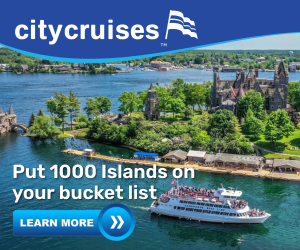 Things to do for free
While there are a lot of things to do in Ontario that require the purchase of a ticket, there are also loads of things to do for free. If you know where to look, you can find free admission to big museums and galleries, free places to hike, free festivals and events, and more!
Let's start with Museums and Galleries in Ontario. Big museums such as the Royal Ontario Museum in Toronto offer free admission to certain groups as well as discounts at certain times (General admission to the ROM is free to students attending a post secondary institution every Tuesday and discounted on Friday starting at 4:30 pm.) The National Gallery in Ottawa has free admission every Thursday 5-8 pm as well as several other special dates. Doors Open Ontario, in 200 communities in Ontario, offers special days (May-Oct) where heritage sites open free of charge to allow everyone to enjoy their treasures. Many smaller museums and galleries never charge admission and are supported by donations.
If you are interested in being outdoors , Ontario is host to an incredible trail system that is very well laid out and marked and accessible for hiking and biking all around the province. That goes for beaches and gardens too. Ontario's beaches have been cleaned up and amenities have been added and many now possess the coveted Blue Flag international stamp of approval for safety. There are also beautiful gardens around the province; many do not charge admission to view.
Festivals are another way to spend the day having freebie fun. From Canada's Largest Free Music Festival in Burlington to Canada's largest free jazz festival in Toronto to free concerts twice a week in Peterborough (among others), to an ethnic festival in Belleville, to Ribfests all over the province to a free nightly sound and light show on Parliament Hill, to harvest fests, car shows, book and art shows and more, Ontario is bursting with things to do for free.
Click on the categories below for loads of summer fun listings in !