Coupons
Event Calendar
Choose a Region
Find Somewhere to Stay
Find Somewhere to go
Find Out What's On
Find Things To do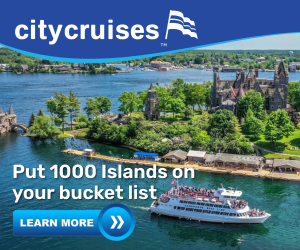 Things to do for fun
The motto for Ontario is "Yours to Discover" but it should be "the FUN province" because if you are looking for things to do for fun, you are in the right place!
Ontario has hundreds of fun things to do for all ages, ranging from whitewater rafting, to a tasting at a Winery or Brewery, to picking your own fruit at a farm to sliding down a 2 story ramp at a waterpark.
Whitewater rafting is just one Outdoor Adventure that is fun for those both old and young. There are several places in Ontario to try it - you can go on your own and join a group, or bring the whole family! It's an exhilarating way to spend a sunny afternoon (wait until it is warmer as you will DEFINITELY get wet!). No experience is necessary; they will train you and there are expert guides on every boat. You can even choose whether to do the calmer waters or let it rip over the wild waters!
If you are over 19, and want to have a more quiet, but still fun day, what about spending some time visiting one of Ontario's incredible wineries or craft breweries ? Several regions in the province have wineries that have an impressive international wine reputation. Depending on where you visit, you can often stop in at several wineries in a single afternoon, as they tend to cluster in areas with the best terroir. It is amazing to taste how different wines can be from wineries just yards apart! If wine isn't your thing, maybe one of Ontario's craft breweries might tickle your tastebuds. The big Canadian/international breweries have been getting a run for their money lately, with dozens of small breweries making a splash with new flavours, new combinations and new ingredients. Both the wineries and breweries often have restaurants or cafes attached, so you can soak up some of the alcohol with a great meal or snack.
And for kids AND kids at heart, a day spent at an Amusement Park or Waterpark is a no-fail fun day! From the adrenaline rush of a roller coaster or huge waterslide, to the calm relaxation of a Lazy River or Ferris Wheel, there is something for everyone. Add in some cotton candy or a funnel cake and you really can't go wrong!
Click on the categories below for loads of summer fun listings in !