Coupons
Event Calendar
Choose a Region
Find Somewhere to Stay
Find Somewhere to go
Find Out What's On
Find Things To do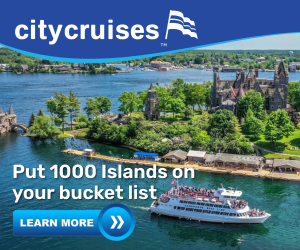 Things to Do in London
If you are looking for looking for things to do in London, Ontario, you'd better have some time on your hands, because there is lots to do there!

You may not immediately think of London as a hotbed of great museums, but you can spend hours (days) absorbing history there. From the birthplace of the founder of insulin, to a pioneer village on 46 acres to an archaeology museum & Iroquois village to the Royal Canadian Regiment Museum, you can learn about so many aspects of London's and Canada's past. Don't forget to check out the Children's Museum too!

London is also known for a great selection of festivals and events. Festivals celebrating global music and food, dogs, antique cars, art/craft and more are all on throughout the spring, summer and fall. There is also one of the top 10 most popular (and largest) fairs in Ontario that has been taking place in London since 1868. With concerts, a midway, rides, harness racing and livestock shows, people flock from all over southwestern Ontario to attend. The Summer Fun Guide event calendar has lots more festival and events that take place all year, so check it regularly.

London also has some beautiful outdoor activities. Its parks and gardens offer opportunities for hiking, biking and just enjoying and it is close to gorgeous beaches if you are looking for some fun in the sun. It has wonderful farms and markets which allow you to pick your own, in some cases, or interact with the farmers and artisans directly as you purchase what they have created. The Covent Garden Market was established in 1845 and is a great place to find wholesome, farm-fresh quality year-round. They have a seasonal outdoor market in summer too!

With a wide selection of places to stay, including on-campus suites during university off-season, you can stay and enjoy for a day, a weekend or spend the week. You will certainly find enough to do to fill your time!
Click on the categories below for loads of summer fun listings in Southwestern Ontario!
What towns and cities are included in the Southwestern Ontario?