Things to do in Ottawa with Kids
Coupons
Event Calendar
Choose a Region
Find Somewhere to Stay
Find Somewhere to go
Find Out What's On
Find Things To do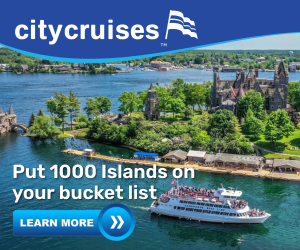 Things to do in Ottawa with Kids
There are so many things to do in Ottawa with kids that it is a perfect place for a family vacation. From educational experiences, to doing fun things on the water, to hiking and biking, Ottawa covers all your bases.

It is great to take school age kids to Ottawa, as they learn all about Canadian history and politics in school, and it makes it very real to them when they can visit the Parliament buildings, see the Changing of the Guard, and go to the various museums and historic sites in Ottawa. The national museums in Ottawa are not just great Canadian museums - they are world-class ones, ranging from aviation and space, to science and technology to history, nature, currency, war, agriculture...the list goes on!

After spending time exploring and learning, your kids will probably be ready to burn off some steam. Ottawa is perfect for that as it has several hundred kilometres of recreational bike paths around the city and along the canal that runs through the city. You can rent bikes through one of the rental companies or use the BIXI bike sharing stations located throughout the city to explore Ottawa by bike. It isn't a huge city, so you can actually cover a fair amount of territory that way. You can also enjoy a walk or a hike in many of Ottawa's parks and gardens too.

Another fun thing for kids to do in Ottawa is to take advantage of water based activities in and around the city. Because the Rideau runs through the city, you can take a boat cruise or rent canoes or kayaks to explore under your own power. If you feel like something with a little more excitement, and if your kids are bigger than 50 pounds (ie no babies or small toddlers), you can try a family rafting or whitewater rafting trip; the older your kids are, the more exciting your trip can be! Led by experienced guides, all equipment and training is provided, and it is a wonderful way to do some family bonding - you are likely to get a least a little bit wet too!

Ottawa is great for kids and you can find so many things to do. Education, entertainment, outdoor activities, parks, water...Ottawa has it all. And don't forget to check for events and festivals - Ottawa has some incredible ones year-round!
Click on the categories below for loads of summer fun listings in !