Coupons
Event Calendar
Choose a Region
Find Somewhere to Stay
Find Somewhere to go
Find Out What's On
Find Things To do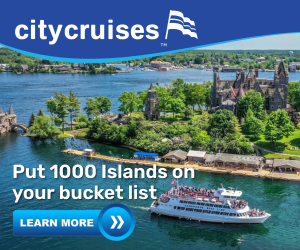 Things to Do in Toronto
If you are looking for things to do in Toronto, Summer Fun Guide is filled with so many options that you will have to stay for a whole year and even then, you won't be done!
For example, Toronto is known for its amazing
attractions
that range from the CN Tower, Royal Ontario Museum, and Ripley's Aquarium to Hockey Hall of Fame, Legoland and the Ontario Science Centre. There are art galleries, living history
museums
, pioneer villages and more. In a few cases, the attractions are congregated in a certain area (either mid-town or near the water, downtown) so you can knock off several without even getting in a car or public transit.
Toronto is also known around the world for its world class
festivals
. People come from far and wide to enjoy such outstanding events as the Toronto International Film Festival, the Beaches International Jazz Festival, the Canadian National Exhibition, the Toronto Outdoor Art Exhibition, Pride, Luminato, The Caribbean Carnival and more. There are also ribfests and gourmet food fests, dog fests, and agricultural fairs, loads of music and cultural festivals, children's fests and even garlic fests! Make sure to check the
calendar
before you book your visit so you can see what is on and celebrate Toronto.
But Toronto isn't just about the culture and attractions...it is also home to a surprising number of outdoor activities, parks & gardens for such a large cosmopolitan city. Visit trails and greenhouses, conservation areas and gardens, farms and wineries within the city, and just on the outskirts. People are always amazed that you can get from farmland to the downtown core in only about 20 minutes, and those who live in Toronto love to take advantage of proximity to nature. Ride, walk, hike or zipline, but get outside!
Last but certainly not least, Toronto is known by many as Broadway North. As one of the top places to mount travelling companies of successful Broadway shows, Toronto gets the best casts, crews and directors and many of the plays are staged in beautiful history theatres. If you can't get to New York City, check out the list of
theatres
and shows and make sure to book tickets during your visit.
Toronto's list of things to do could go on and on, as we haven't even mentioned zoos,
amusement parks and water parks
, boat excursions or train adventures. And we certainly haven't talked about the enormous variety of
hotels, resorts, inns, bed and breakfasts
and more that ensure you are in the perfect accommodation for your visit. Come to Toronto once, and you'll return again and again!
Click on the categories below for loads of summer fun listings in Greater Toronto Area!
What towns and cities are included in the Greater Toronto Area?