Things to do when you're bored.
Coupons
Event Calendar
Choose a Region
Find Somewhere to Stay
Find Somewhere to go
Find Out What's On
Find Things To do
Newsletter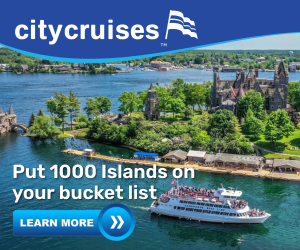 Things to do when you're bored.
If you live in Ontario, there is NEVER any reason to be bored! Ontario is an amazing province, filled with enough things to do to keep you busy morning, noon and night every day for the next 5 years!

Outdoor Adventure Activities
For example, if you are someone who likes being outdoors and who needs an occasional shot of adrenaline, Summer Fun Guide has enough
Outdoor Adventures
to drive away any boredom. Have you ever tried ziplining? That's when you are strapped to a cable by a harness and through body weight combined with an incline, you move along the cable, sometimes at considerable height and pretty fast speeds. Some of the ziplines in Ontario are crazy high and crazy fast, but most places offer slower, lower options for the weaker of heart too. Some of these places also have obstacle courses up in the air, and other aerial/treetop games and can accommodate young, old, groups, company team building and more!
Museums & Galleries
If you aren't that into the outdoors and you'd rather do something a bit more cultural or intellectual, don't forget that Ontario has hundreds of
Museums and Galleries
as well as a wide range of historical sites too. You can learn about the Underground Railroad, or the War of 1812 or explore our universe and the science that impacts our lives or even wander through galleries that will introduce you to the talented artists that interpret the world around them in ways that amaze. There are huge dinosaurs to marvel at, living history to enjoy, cultures to discover, and historical people to be inspired by.
Festivals & Events
By the way, Ontario also has a ridiculous number of of
Events
going on around the province. While you may not necessarily find one near you on a Tuesday, (although you might), you will DEFINITELY find one pretty much every Friday, Saturday and Sunday all summer long. Don't just look for ones around the corner from you... some of these festivals are worth a drive; there are tiny fairs and huge, internationally renowned festivals of all kinds: Music festivals, Food and Wine festivals (Ribfests too!), Film festivals, Cultural Festivals, Family Festivals, Arts Festivals, Craft fairs, Busker Festivals, Comedy festivals, Theatre festivals... and more. While we talk mostly about summer, don't forget that there are seasonal festivals too such as Fall, Halloween, Pumpkin, Christmas, Maple Syrup, Sports events and Fireworks shows.
The
Event Calendar
always has lots of great ideas and listings in categories such as Museums, Theatre, Culinary, Farms and Fishing often list events too!
Click on the categories below for loads of summer fun listings in !