Coupons
Event Calendar
Choose a Region
Find Somewhere to Stay
Find Somewhere to go
Find Out What's On
Find Things To do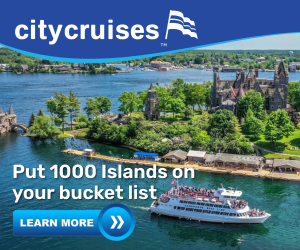 Things to Do
Niagara Falls is certainly the best known attraction in the Niagara region, but it is only one of a long list of things to do in Niagara. Everyone must see the Falls one time in his/her life, but once you have seen it from a helicopter, a jet boat, a walk behind the falls or the Hornblower cruise (formerly Maid of the Mist), you might want to do something different for the rest of your trip.
How about a visit to the various Niagara attractions that have sprung up around the Falls? There are several on Clifton Hill such as Louis Tussaud's and the Niagara Skywheel as well as Niagara Parks Attractions such as a butterfly conservatory and tunnels nearby. Or leave the town proper and explore the Welland Canal and Lock 7 Viewing Complex.
The Niagara region is not just about the Falls and area though. When many people hear the word "Niagara", they immediately think of Niagara on the Lake and the award winning Niagara wineries that dot the area. Spend the day tasting wines along the wine route and in the evening, stop at one that has a restaurant for a dinner among the vines.
When others hear "Niagara", they automatically associate it with the world famous Shaw Festival, which presents 10 plays in four theatres from April to October. Make a weekend of it by sampling more than one play and stay in the quaint town of Niagara on the Lake, with its beautiful B&Bs and well known vintage hotels and spa resorts. The restaurants there are excellent too!
Don't forget to check the Summer Fun Guide Event Calendar for lots of events taking place in Niagara too!
Click on the categories below for loads of summer fun listings in Niagara Region!
What towns and cities are included in the Niagara Region?