Coupons
Event Calendar
Choose a Region
Find Somewhere to Stay
Find Somewhere to go
Find Out What's On
Find Things To do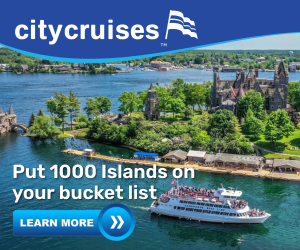 Toronto Events
If you are coming to Toronto for a visit or if you live in the city full-time, it is well worth your while to check the calendar to see what
Toronto events
are taking place during your free time.
Toronto is home to an enormous number of festivals and events that are known around the world for being the biggest or the best anywhere. While the city hosts a variety of international, multi-day or -venue events, don't ignore the smaller, more local ones too, as they can be equally fun and entertaining.
In the category of "big", people plan visits to Toronto specifically for events like the Toronto International Film Festival (TIFF), the Canadian National Exhibition (
CNE
), Luminato, the Toronto Outdoor Art Exhibition, Scotiabank Nuit Blanche, Pride Toronto and the
Beaches International Jazz Festival
. Each of these festivals bring hundreds of thousands of visitors to the city to celebrate the uniqueness of some aspect of Toronto. There is a reason they are big - each of these events is world class and different - and they all justify at least a one-time attendance; you won't regret it!
If big events aren't always your thing, there are smaller festivals and shows every week, year round. Are you a foodie? How about a ribfest, or organic food fest, or gourmet food fest or even a garlic fest? Do you like music? There is jazz, classical, new and upcoming music and more. Is culture your thing? Celebrate the mosaic that is Toronto with Greek festivals, Muslim, Chinese, Indian, Polish, or a festival like Carrassauga, which celebrates more than 70 different countries at 30+ pavilions around Mississauga. Unlike the United States, with its 'melting pot', Toronto's cultures remain much more distinct, and with Toronto home to some of the largest populations outside the home country, you can feel like you are on holiday around the world, without leaving home.
Finally, although Toronto is known as a big city, it is surrounded with beautiful agricultural countryside, and is home to a variety of wonderful local fairs, many celebrating the harvest. Step back in time to days when the biggest pumpkin and the best pie were the things that mattered and enjoy the fairs that bring out locals and visitors alike.
Toronto events are international and local, huge and tiny but all are worth putting on your
calendar
!
Click on the categories below for loads of summer fun listings in Greater Toronto Area!
What towns and cities are included in the Greater Toronto Area?