Coupons
Event Calendar
Choose a Region
Find Somewhere to Stay
Find Somewhere to go
Find Out What's On
Find Things To do
Newsletter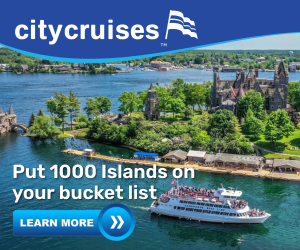 Weekend Breaks
Weekend breaks are sometimes just as good as a whole long vacations. You don't necessarily need to jet off to some tropical locale to recharge your batteries; you just need a chance in routine or in scenery. Ontario is great for that. With so many places to visit, and things to do around the province, you can get a break without even leaving home. And if you decide to take a short car or train or bus trip, and stay overnight, Ontario's wonderful hotels, resorts, spas and b&bs can make you feel like you're on a real escape.

For example, head to Niagara region and after viewing the Falls, which you must do once in your lifetime, walk over to the amusement area and spend the day having fun. From wax museums, to haunted houses, to midways, rides, theatres and more, Niagara Falls attractions will definitely distract you from your day to day life. You don't have to go, go, go all the time in the Niagara region though. Just a short drive from the Falls is Niagara-on-the-Lake, which is a much more mellow place to visit. With beautiful scenery, quaint inns and bed & breakfasts, a reputation for some of the world's best wines and some great eats, NOTL is the perfect place to unwind.

Or...head to Ottawa. This beautiful city has all the world class museums and galleries that one would expect to find in a national capital. What is unexpected is the beauty of the city they are housed in. With a waterway winding through the city, an abundance of urban greenspace, a focus on bike and walking paths, and exciting whitewater rafting and other adventure nearby, Ottawa has it all.

You really can't talk about taking a weekend break without mentioning Toronto. Those who live there don't even have a sense of just how much there is to do there every single day, and those coming from outside the city will have to plan to visit a LOT if they're hoping to make a dent in all the things to do in Toronto. From Broadway-quality theatre and performing arts, to attractions like the CN Tower and Aquarium, to the AGO, the Science Centre and the ROM, to sports teams, parks, beaches...the list goes on!

These are just a taste of all the weekend breaks available in Ontario. For more ideas, and a bunch of festivals and events too, visit Summer Fun Guide, Ontario's complete directory of Attractions, Events, Activities and Accommodations.
Click on the categories below for loads of summer fun listings in !