Coupons
Event Calendar
Choose a Region
Find Somewhere to Stay
Find Somewhere to go
Find Out What's On
Find Things To do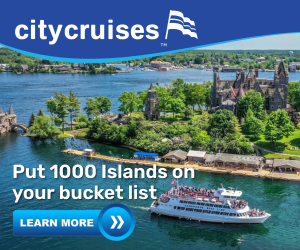 Weekend Getaways
Weekend getaways are a great way to take a break from the busy-ness and stresses of your life. You don't have to go far to get a real holiday; in fact, we know people who just like to move into a hotel or resort or spa downtown in their own city for the weekend a couple of times a year. As long as you aren't staying in your own house or apartment, it counts as a getaway!

If you really want to leave home for a weekend though, there are a lot of amazing weekend getaway destinations in Ontario. You can head to Prince Edward County, in Eastern Ontario, for example. Lots of people know about the wine country of Niagara-on-the-Lake, but there is a wonderful wine region in Prince Edward County which is making a splash too. With accommodations ranging from B&Bs to elegant country inns and from waterfront campgrounds to charming cottages, you can certainly find somewhere wonderful to stay, and there are lots of things to do there too. Home of Sandbanks Provincial Park, the largest freshwater sand dunes in the world, you can spend some relaxing time hiking or hanging out after visiting the wineries of the area. Prince Edward County also has excellent museums, an arts trail and an outstanding reputation for culinary excellence.

Or plan a getaway to the Collingwood, Blue Mountains, Thornbury, Meaford area. Collingwood is incredible for winter fun, with skiing, tubing, hiking, snow-shoeing and snowmobiling, among other activities. Have a great time in Blue Mountain Village with regular entertainment and festivals, and check out the restaurants, boutiques and galleries throughout the region. In the warmer weather, this area is hopping too! Ski areas are now at least as popular when it is nice out, with golf, biking, hiking, swimming and more! The area offers a great assortment of accommodations, from world-class hotels and resorts, to smaller inns and b&bs, to condo and cottage rentals. No matter what the season, this is getaway central!

If you don't live in Toronto (or even if you do), Toronto is still a wonderful place for a weekend getaway. Those who live there don't usually take advantage of what's available and those who don't are always astounded at how much there is to do. Really take advantage by staying downtown and enjoying the restaurants, amazing theatre and shopping Toronto has on offer. Be a tourist and visit the cluster of museums and galleries near Bloor and Avenue and just a bit south. Then head all the way south and check out the attractions like the CN Tower and Toronto's new aquarium. You might want to take in a game or concert at the Air Canada Centre or Rogers Centre too. Make sure you walk along the water - not every city is lucky enough to have a waterfront - or really take advantage and hop on one of Toronto's scenic boat cruises or the ferry to Toronto Island.

You don't need to fly anywhere...just hop in your car and recharge your batteries for a weekend getaway in Ontario. These are just a few ideas - there are lots more on Summer Fun Guide.
Click on the categories below for loads of summer fun listings in !