Coupons
Event Calendar
Choose a Region
Find Somewhere to Stay
Find Somewhere to go
Find Out What's On
Find Things To do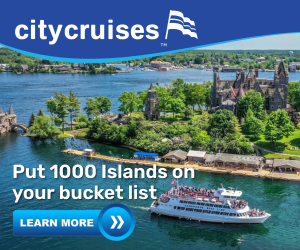 What to do in London
London is a great place, filled with the energy of a bunch of students, but also, extremely livable for families, seniors, empty nesters and more! If you live in London or nearby or are visiting and looking for what to do in London, Summer Fun Guide can help!
Because of its location, it is an easy place to get to from a wide range of cities and towns, with Toronto only 2 hours away and Hamilton, Windsor, Kitchener, Brantford and Chatham-Kent even closer. Because of this, you can find enough things to do to easily fill weeks of vacation time. But if you just want to hang out in London proper, what about starting outdoors on the nice days and moving inside when the weather gets cold or rainy?
There are ziplines and waterparks and mini golf if you are looking for outdoor fun. How about gokarts, paintball or enchanted theme parks? What is great about London is that there is something to do for any age.
But it isn't all about the great outdoors and adventure. Because London is home to University of Western Ontario and Fanshawe College, it is also a place known for higher education, scientific research and cultural activity. And before the Europeans came to the area in the 18th century, present London was occupied by several groups of Aboriginals for at least 10,000 years. So there are many opportunities to learn, be entertained and be enlightened in London too. Visits to a pioneer or Iroquois village will show you how people used to live in London. Or, spend an afternoon at an archaeology or military museum, art gallery or a great children's museum.
One other thing that London is known for is outstanding festivals and events. Check the Event Calendar for suggestions ranging from art and music, to pet and kids' fests to food - gotta love those ribfests!
So come and spend a day, a weekend or longer in London!
Click on the categories below for loads of summer fun listings in Southwestern Ontario!
What towns and cities are included in the Southwestern Ontario?