What to do in Niagara Falls
Coupons
Event Calendar
Choose a Region
Find Somewhere to Stay
Find Somewhere to go
Find Out What's On
Find Things To do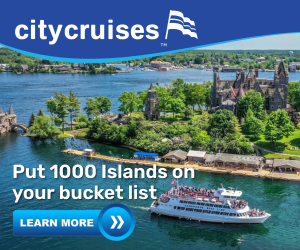 What to do in Niagara Falls
If you are heading to the Niagara Region and are trying to figure out what to do in Niagara Falls , you are in luck! There are so many things to do there that you can be busy from morning to night.
Niagara Falls itself is a sight to behold - everyone has to see it once in his/her life. You can view it from the ground, from the water or from the air. If you want to keep your feet on the ground, you can walk to the viewing area overlooking the Falls and see it in all its glory. If you like to get wet, try one of the Niagara Gorge boat tours or one of the jet boat or whirlpool experiences or check out a Hornblower tour (that's the company that now does the former Maid of the Mist tours on the Canada side). A bird's eye view is also a pretty cool way to see the Falls - there are several helicopter companies that give you a view of the Falls you cannot get any other way.
Even though the Falls would be considered the main attraction, a lot of other things to do have developed nearby - once you are there, you should enjoy the lights and colours of the Niagara Strip. From Niagara Parks Attractions, to the many Clifton Hill attractions to the attractions along Lundys Lane to bird and butterfly attractions, you can find something fun or interesting or scary or intriguing in Niagara Falls. Don't forget about the famous Welland Canal and Locks for something you won't see elsewhere too!
But Niagara Falls isn't the only draw of the Niagara Region. Niagara-on-the-Lake has its own charms and allures. NOTL is known worldwide for 2 things... its wineries and its famous Shaw theatre Festival . Book a play and spend the time waiting for it to start in this picturesque and charming town and the wineries that surround it. If you've never tasted Icewine, NOTL is the place to sample it for the first time, as oenophiles world wide seek out icewine from this region, and it is truly delicious!
Click on the categories below for loads of summer fun listings in Niagara Region!
What towns and cities are included in the Niagara Region?