Coupons
Event Calendar
Choose a Region
Find Somewhere to Stay
Find Somewhere to go
Find Out What's On
Find Things To do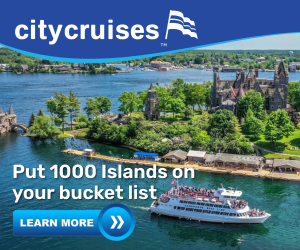 Zoos in Ontario
You would think that a place that has a fairly long, cold, snowy winter wouldn't also be a place to find great zoos, but actually, there are a number of really good zoos in Ontario, all over the province.

Many people have heard of the Toronto Zoo, which is Canada's largest and which is currently home to several giant pandas. But you may not know that there are dozens of other Ontario zoos to discover too!

Visit the majestic lions, tigers & jaguars in Elmvale, or discover the oldest private zoo in North America in Bowmanville. Spend the night in Jungle Cat's Safari Lodge & meet the animals at twilight! Feed and pet the friendly exotic & domestic animals in Oshawa or marvel at Killman Zoo's largest Big Cat collection in Ontario. While it has the word "aviaries" in its name, Greenview also has lions and tigers and zebras, oh my!

Don't forget that some zoos have collections of a single type of animal...like reptiles. If you can't get enough of snakes and lizards, there are several choices for you - most have excellent opportunities to touch, hold and be educated. Indian River, Reptila and Scales reptile zoos are all filled with creepy, crawly and scaly creatures. Or check out Toronto's new aquarium in the heart of downtown. Or even one of Ontario's butterfly conservatories in Cambridge or Niagara - there is nothing like walking through a swarm of them free-flying around you. There are also several donkey, bird and wildlife sanctuaries which do rescue and care.

And finally, everyone likes to look at the animals in the zoo, but consider a stop at the occasional petting farm to remind you what the tame, local and farm animal species look and feel like, up close and personal. There is nothing like watching a child's smile as an animal takes a handful of corn directly from his/her hand.
Click on the categories below for loads of summer fun listings in !