6 SPRING BREAK ACTIVITIES TO ENJOY WITH THE FAMILY!
By admin Thursday, March 25, 2021
---
This year the break formerly known as 'March Break' will actually be taking place the week of April 12th – 16th – and boy, do you all deserve a breather!  We know it's been a tough few months so we've compiled a list of fun activities that you can do with the kids during Spring break we've compiled a list of fun activities that you can do with the kids during Spring break to reconnect, regroup and recharge together before getting back down to business.  While Spring break camps and outings may look a little different this year, there are still tons of fun activities right here in Ontario to help you create those magical memories with your family safely.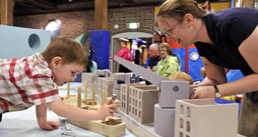 Check out London Children's Museum'sOzobot program, where the kids can experiment with STEAM-based learning by using Ozobots.  The kids use markers to create pathways for their mini robot to follow all the while gaining literacy, math and pre-coding skills!  The museum is full of hands-on exhibits in a fun child-centered environment.  Dig for dinosaurs, go back in time to an old one-room schoolhouse, adventure to Canada's Arctic Discovery room, or make electrical energy in the Hydro experiment room.  Your kids will have a blast experimenting with the exhibits and learning valuable skills.  Be sure to book in advance as the visitor numbers are limited.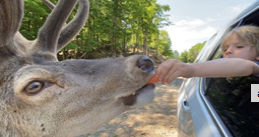 Looking for a super unique road-trip idea? Parc Omega is a 900-hectare park under an hour drive from Ottawa that will give you and your family a unique day spent interacting with Canadian wildlife.  Stay in the comfort of your own car and drive through a 12km long safari where you can view bears, bison, elk and foxes all in their natural habitat.  Guests can even feed carrots to the deers who come up to your car.  Visit the one-of-a-kind wolf observatory where you can get up close and personal with a pack of grey wolves.  Call ahead to reserve your spot and get your Mowgli on!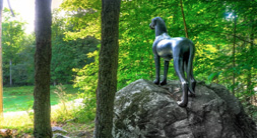 Take the kids on an unforgettably unique hike in The Haliburton Sculpture Forest.  Located in Glebe Park near the village of Haliburton, the forest features an outdoor collection of over 40 sculptures by Canadian and International artists that are peppered throughout the series of trails in a beautiful maple forest.  Download their app to do a self-guided tour or use a brochure available on site.  Admission is free and donations are welcome.  What better way to reconnect with your family in nature; and if you're lucky, you might spot some of the local wildlife including the red fox, white tail deer, woodchucks, pileated woodpeckers and eastern milk snakes.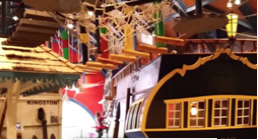 Ahoy, Matey!  The kids will love this interactive learning experience that explores all aspects of life along the St. Lawrence River at The Aquatarium.  Check out all of the fascinating indigenous wildlife, including the super cute resident river otters!  Experiment with waterpower, dams and wind, or discover what treasures are hiding in the library treasure chests.  If you want to uncover your inner pirate you can walk the plank, traverse the ratlines or run across a handrail at the pirate ship ropes course.  Make sure to book in advance to reserve your spot.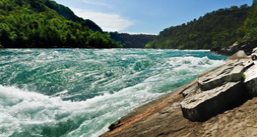 Take a hike to view the Niagara River Rapids that lead to North America's most powerful waterfall!  Head down a stairway to take a 4-kilometre hike through Carolinian Forest at The Niagara Glen. These trails run alongside the powerful rapids of the Niagara Rivers and past the Niagara River Whirlpool, a thrilling natural phenomenon that is sure to impress the family.  Get in touch with your adventurous side, while enjoying each other's company on this stunning hike..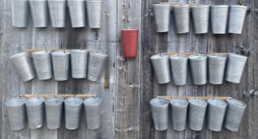 Many of Ontario's renowned Maple festivals were unable to run this year but that doesn't mean you won't be able to enjoy this Canadian delicacy and tradition.  Book a guided 'Magic of Maple' tour at the Bradley Museum in Mississauga where you will see how maple syrup is currently made and learn how Indigenous and early settler communities used to make it.  Walk around the site while learning all about Maple trees.  The kids will be blown away to see just how the sweet sap is collected and then magically turned into yummy treats. At the end, reward yourselves with some sticky-sweet Maple goodies!
Spring definitely gave us a warm welcome this year! With lots of sunshine and warm weather expected, there will be plenty of fun options for you and your family to enjoy this years Spring Break.  For more ideas check out our Event Calendar or search under a region and category near you!.
Natalie & Phil