PLAN YOUR MARCH BREAK AT A MAPLE SYRUP FESTIVAL!
By Natalie Wednesday, March 16, 2022
---
Restrictions are lifting just in time for March Break! Didn't plan a trip outside of Ontario this year and looking for things to do with the kids? No problem! This March Break pack the car and explore the different Maple Syrup Festivals across Ontario, because it's Maple sugaring season! Each festival has activities and events that will feature outdoor family fun including sweet yummy treats. We've found some of the best Maple Syrup Festivals happening during March Break this year that the whole family will enjoy!
Maple Syrup Festivals in Central Ontario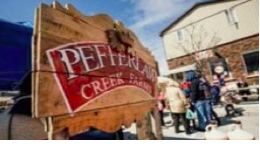 Head to Uxbridge to Pefferlaw Creek Farms to experience and taste maple syrup being made fresh on site. Take a tour of the grounds, try maple taffy and see the evaporator on full boil making maple syrup. Walk the forest trails and try delicious pancakes from the pancake house. No bookings required. Continue on to Orangeville and head to Maple Syrup in the Park at Island Lake Conservation Area. Book a time slot online in advance of arrival for the Maple Syrup Discovery Tour in the Sugarbush where you'll discover how maple syrup is made throughout history, sample maple taffy (must be pre-purchased), learn Indigenous teachings, go on the Storybook Walk, play giant games and tackle obstacles, and you'll have park and trail access until 5:30pm. After you're done, visit the Pancake House where you can buy delicious pancakes and buy maple products to take home from the Maple Shop.
Maple Syrup Festival in Eastern Ontario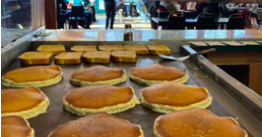 Wheelers Pancake House and Sugar Camp is a sugar bush, farm, museum and pancake house all in one spot! Visit this beautiful location known for its delicious organic maple syrup, try maple products and experience the sugar bush. At the barn you can visit all the farm animals, you can hike the many trails, kids can play on the playground and try out the zip line. Visit the Maple Heritage Museum and Forest & Ham Museum to learn about maple syrup and the production of it. Open Tuesday-Sunday and reservations are required.
Maple Syrup Festivals in the GTA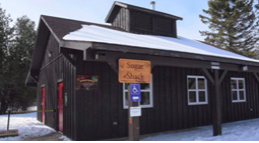 Pack up the car and head to Terra Cotta for the Maple Syrup in the Park at Terra Cotta Conservation Area. This Maple Syrup Festival features many activities to keep the whole family busy! Book tickets for the 1-hour Maple Syrup Discovery Tour where you'll get to check out several different stations. Explore the Sweetwater Discovery station, the Settled into Spring station, the Tool Shoppe station, the Sugar Shack, the Changing Seasons station and try some maple taffy! (must be purchased in advance). You can also buy maple products from the Pancake House, take part in the Indigenous Teachings, go on a Storybook Walk and play giant games and conquer obstacles! Next on the list is Maple at the Village at Black Creek Pioneer Village in Toronto to learn all the maple syrup making tips and tricks from costumed entertainers and educators during the Marvelous Maple Show that puts a fun twist on learning. They'll "spile" the beans on the magic behind making maple syrup in a sugar bush in a fun and interactive experience. The kids will then get to hunt for lost pieces of Granny Smith's secret maple recipe! Booking online in advance is required.
Maple Syrup Festivals in the Ottawa Region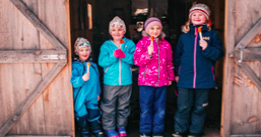 This March Break, head to Fulton's Sugar Bush for their yearly sugar bush activities. Hop on a sleigh ride, try some maple taffy, ski or snowshoe the 8 kms of beautiful trails, trail games, playground for kids, and tons of photo opportunities! Continue your Maple tour and head to Sugarbush at the Log Farm to learn how maple syrup is made through a special hands-on experience, taste maple taffy, take a wagon ride out to the sugarbush and walk through the trails of the sugar maples. When you're done, make your way to the main farmyard where you can feed and meet tons of farm animals! Lastly, visit Proulx Maple & Berry Farm for more maple fun. Visit the century-old maple syrup production shack where you'll learn how it's made, explore the area on a wagon ride, warm up by the fire pits, run around and have fun on the play structures, the maze, and the 4-loops trails where you can walk, snowshoe or cross-country ski. Don't forget to stop by the petting zoo to meet and feed all the animals!
Maple Syrup Festivals in Southwestern Ontario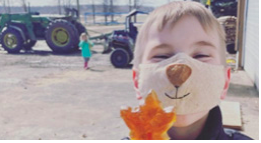 Blyth Creek Maple Farm Sugar Bush Tours is an experience for the whole family. Take part in the old tradition of making maple syrup, learn sugaring techniques of Canada's first people, with the heating of hot rocks in a fire and transferring them into a sap filled, hollowed-out log. Want to give archery a try? Grab a bow and arrow and see if you can hit the target! Take a walk along the trails and you'll come across a pioneer camp to explore. Grab a saw and see how much wood you can saw using this traditional technique. Fast forward to modern times, you'll see how sap is collected and turned into maple syrup today. Grab some maple syrup goodies like maple butter tarts to go from the farm maple store.  With 4 flavours of Maple Syrup made on site, White Meadows Farms has a maple syrup flavour for everyone. Choose from golden, amber, dark and very dark or why not try them all! During March Break and on weekends until April, book tickets for their Sugar Bush Trek where you'll head out on a guided tour of re-imagined Native and Pioneer Camps where you and the kids will get to solve mysteries and learn about the maple syrup process throughout the years. Then try some pioneer inspired old fashioned wood-cutting and make maple taffy in the snow!
Maple Syrup Festivals in the Niagara Region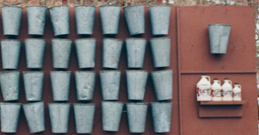 Head to Agape Valley Sugar Bush for their Maple Syrup Days to try delicious pancakes from the Pancake House, get a tour of the sugar bush, try maple taffy and take a hayride out into the sugar bush where you'll get to hop off and walk some of the trails to see how the sap is collected.  Learn how the sap is turned into maple syrup and how the process has changed over the years. Don't forget to pick up some goodies from The Maple Store to bring home! Open all of March Break and on weekends, with the last tour leaving at 2 pm daily. After visiting Agape Valley, head to Richardson's Farm & Market for more Maple fun! Hop on a wagon ride of the sugar bush, walk the groomed sugar bush trails, try maple taffy, meet Farmer James and learn how they boil sap into pure maple syrup using an evaporator. Purchase tickets directly online for your visit.
For more ideas of what to do this March Break check out our Event Calendar or choose a region to explore and check out all the different categories like our Attractions and Museums Category! Happy March Break everyone!
Natalie & Phil