6 WINTER SEASON SPA GETAWAYS IN ONTARIO
By Natalie Wednesday, March 15, 2023
---
Are you looking for a way to escape the cold winter weather in Ontario? Look no further than the province's best winter spas! From hot thermal baths to body treatments, these spas offer a variety of services to help you relax and rejuvenate. Here are the top winter spas in Ontario that you won't want to miss.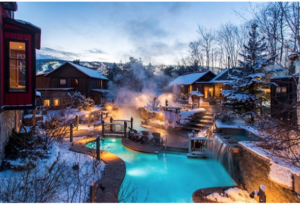 Located in the beautiful Blue Mountains region, the Scandinave Spa Blue Mountain is a popular destination for those seeking relaxation. This spa offers hot and cold pools, finish saunas, eucalyptus steam bath, and relaxation areas, all designed to help you unwind. You can also enjoy massages to further enhance your experience. With its stunning natural surroundings and unique treatments, this spa is sure to leave you feeling refreshed.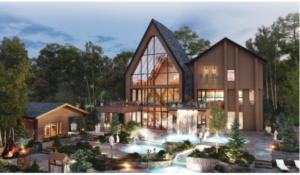 This new spa, which opened last winter, is taking its place as one of Ontario's best spas and for good reason. Located in beautiful Horseshoe Valley, Vettä Nordic Spa offers an experience like no other. Whether you're with friends in the social zone or enjoying solitude in the quiet zone, you will be surrounded with nature while taking care of your overall well-being. Feel recharged as you move through an authentic, Finnish hydrotherapy cycle of heat, cold and relaxation. Indulge in a registered massage and be sure to treat your senses at the delicious Finnish-inspired restaurant or in-spa bistro.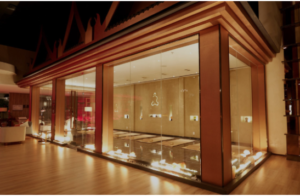 Located in Markham, Go Place offers an unparalleled wellness experience with over 68,000 square feet of Jacuzzi, specialty baths, saunas, treatment rooms, lounging and dining areas 365 days a year, 24 hours a day! They even have a sleep room! Soak away tension in their specialty baths and detox in the therapeutic saunas made of different kinds of crystals, salt, volcanic ash and infrared. Complete with a gym and an onsite restaurant you could easily stay here all day but if you want to beat the crowds make sure to go during the week or make a treatment reservation to avoid a 2 hour wait on the weekends.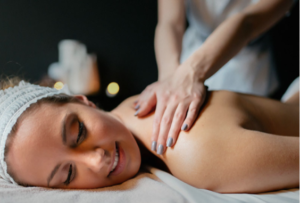 Nestled on 13 acres in the very heart of the Niagara area attractions and Niagara-on-the Lake wineries, the Spa at White Oaks is a luxurious spa that offers a range of services, including massages, facials, and body wraps. You can also take advantage of the spa's sauna, steam room, and hot tubs to further enhance your experience. This spa also offers fitness classes, so you can treat your mind and body to a complete wellness experience. Stay over night at their Diamond accommodations with award winning dining options or visit for the day and purchase a Resort Day Pass for the perfect day-cation!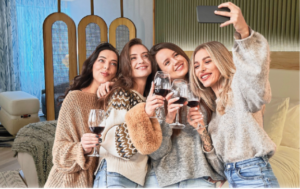 For a relaxing and tranquil spa experience, head to the Hockley Valley Resort and Spa in Orangeville, Ontario. This spa offers a range of treatments, including massages, facials, and body wraps, and features a hot spring and indoor pool. Indulge in a luxurious overnight stay and take advantage of their Winter Spa Getaway Package as well as enjoy a 5 course, farm to table meal in a twinkling snow globe!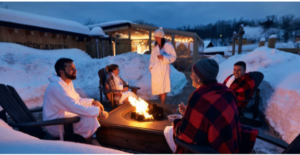 Nestled in the scenic town of Chelsea, Quebec, the Nordik Spa-Nature is an idyllic winter getaway destination that provides a unique and unforgettable experience. This spa features a variety of outdoor pools, saunas, steam rooms, and relaxation areas that are designed to enhance your overall well-being. With its serene and tranquil setting, Nordik Spa-Nature is an ideal place to escape the hustle and bustle of everyday life and find your inner peace. Visitors can choose from a range of treatments, including massages, body scrubs, and facials, all of which are tailored to their specific needs. The spa also offers delicious dining options and accommodations, making it the perfect destination for a weekend or extended stay. With its breathtaking surroundings and exceptional services, a winter visit to Nordik Spa-Nature is an experience not to be missed.
Wishing you a blissed out rest of the winter!
Natalie & Phil