Go Behind the Scenes in these 4 unique Ontario Tours
By Natalie & Phil Sunday, May 17, 2020
---
Looking for the lowdown on some of Ontario's exciting attractions?  Want an inside look at your favourite brewery? Or to take in nature's beauty with a view from above? Want to see a giraffe or tiger up close? Whether you're the adventurous type, a history buff or animal-lover, go behind-the-scenes to experience Ontario in a whole new way!
Central Ontario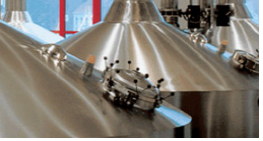 Get a sneak peek into the making of your favourite lager with the Labatt London Tour! This 2-hour guided tour, complete with headsets that takes you through the process from brewing to distribution. Get a sense of the business as you smell and touch some of the raw ingredients, finishing off with a treat for your taste buds.  Ales' well that ends well with this unique and interesting tour! Ready to roar with excitement? Check out the Toronto Zoo's Wild Encounters! Go behind the scenes with a few fascinating creatures: take a look through the bug house, go behind-the-scenes with the snow leopards, tour the African Pavillion – and so much more. Hear the call of the wild this winter at the Toronto Zoo!
Eastern Ontario/Ottawa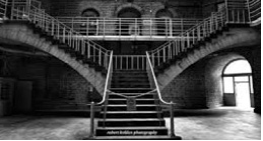 Ever wanted to get a behind-the-scenes look at a real-life penitentiary? When the spring schedule begins again in May, you can enjoy a 1.5 hour visit at the infamous Kingston Pen! In this tour – guilty only of being fascinating – you'll get an in-depth look at what life was like in this former maximum security prison.  Love a good puzzle? Explore Ottawa on foot with the one-of-a-kind Ottawa Tourist Scavenger Hunt! Solve clues as you explore the Chateau Laurier, the Supreme Court, Byward Market, and more! Learn all about Ottawa's history as you Sherlock your way around the city.
GTA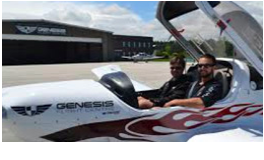 Let your imagination take flight with a bird's eye view of the city at Genesis Flight Centre. Soar above to capture the spectacular 4-season sights of the Georgian Triangle, Barrie and beyond, all from a new perspective. Plane and simple, this tour is sure to impress, so don't forget your camera!
SW & Niagara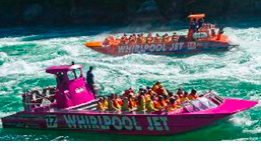 The Whirlpool Jet Boat Tours always make a splash! If you've been missing hazy days of summer, start planning your trip for a thrilling adventure, where you'll see the lower Niagara River and the Niagara Gorge from a whole new side. Once the warm weather arrives, you can travel the high seas, take in the Class V rapids and get around with some 360˚ turns. Don't worry, splashwear is provided because this tour gets wet and wild!
These are just a few of the many unique and one of a kind tours available in Ontario.  Check out our website under the Sightseeing Tours Category for the full list!
Natalie & Phil
https://credit-n.ru/order/zaim-checkmoney.html получить займ на банковский счетзайм в тихорецкевкармане онлайн займ