Fun things to do this Family Day Weekend in Ontario
By admin Tuesday, February 9, 2021
---
One of the most important lessons learned in 2020 was the importance of family. More than ever, whether in our bubbles or from afar, we know how important it is to keep connected to our loved ones. This February 15th celebrate your family whether indoors in your bubble or outside. Here's our roundup of some activities available for Family Day fun across Ontario and plenty of ideas for Black History Month and Valentine's Day, too!
Ottawa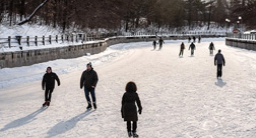 Lace up your skates and glide along Canada's most iconic skating canal, the Rideau Canal, with your nearest and dearest this Family Day. Remember to visit during off-peak times, wear a mask while skating, avoid crowds, and bring a bag to carry your personal belongings. Don't miss the last 5 days of online fun with the Winterlude Festival and the work of the sculptors taking part in the first-ever virtual Winterlude National Ice-Carving Competition held simultaneously in Yellowknife, Banff/Lake Louise, Winnipeg, Ottawa, Gatineau, city of Québec and Halifax. If you're staying in, support your local restaurants with a take-out meal at home. Try a new cuisine your family has never tried before like Burmese, African, or Sri Lankan from one of the many ethnic restaurants in Ottawa.
GTA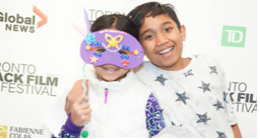 There's a lot going on in the GTA that will keep you and the fam jam active this month! Cozy up with your family at home and celebrate Black History Month with the Toronto Black Film Festival online. The festival runs from February 10-21 and features more than 150 titles from 25 countries. Specifically, on Family Day (February 15), there is a children's festival online with fun-filled activities including yoga, Afro-Caribbean dance, storytime, and arts and crafts. Typically held at the Harbourfront, Kuumba will be a virtual festival this year exploring black music and culture with their special event series. For the kids, pre-register for a pony ride and animal viewing at Lionel's Farm in Stouffville. Also, don't miss out on regular happenings at the Stackt Market including Crokicurl, outdoor design installations and exhibits, and virtual cooking demonstrations and classes.
Northern & Central Ontario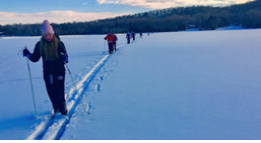 Pack up the family for a weekend getaway adventure in the wilderness with Voyager Quest's Algonquin Park Adventure. You'll have a ton of fun trying out skiing, dog sledding, and snowshoeing in the gorgeous backcountry of Algonquin. After a long day of activity, you'll be able to indulge in your meals fireside. The Beaverton Legion is celebrating Family Day proper on Feb 15 for its annual ice fishing derby. Gather the family for some ice fishing fun followed by a delicious fish fry from your catch of the day!
Southwestern Ontario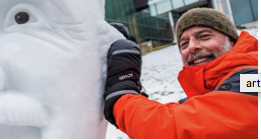 Choose your own adventure with the multitude of activities at this year's Winterloowinter festival in Waterloo! Enjoy outdoor time and exploration with your family whether it's the Waterloo Park Art Walk, gazing at snow sculpture installations (until Feb 20) or finding different murals about town. For the foodies, Londonlicious enables you to try new restaurants at a discounted price in its delivery/take-out edition until February 28th. Ontario's Southwest is also a birder's haven, where over 300 birds flock to in the winter. Look here for more ways to learn about birding and hotspots to go with your family (where safe).
We wish you all a wonderful long weekend with your loved ones.  At the end of the day what matters most is spending quality time with our nearest and dearest and this year will be the year for the upmost appreciation of the little things.
Natalie & Phil