Food Tours & Trails around Ontario
By admin Friday, August 21, 2015
---
For those interested in culinary tourism, you're in luck because Ontario is experiencing a boom in tasty trails, treats & incredible destinations to delight your palate. The Ontario Culinary Tourism Alliance is a wonderful resource for discovering & exploring the famous & as yet undiscovered delicacies of Ontario. As you'll see, there are many guided tours available as well as tours that you can navigate on your own.
Southwestern Ontario
Southwestern Ontario is full of gastronomic delights. If sweet desserts are your pleasure, then you should follow the Butter Tarts & Buggies Trail & discover the best buttertarts of Wellington North. If you're visiting Elgin County, stop by the destinations on the Savour Elgin Trail & visit some of the best restaurants, wineries & farms of the region. Cheese lovers should visit Woodstock & Oxford County, the Dairy Capital of Canada, & follow the Oxford Cheese Trail.  For those of you who just want to dig into some pork & beer – there's a tour just for you, the Bacon & Ale Trail in Stratford. For even more information about the culinary delights of the region visit http://oswculinary.com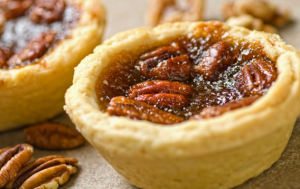 Eastern Ontario
In case you haven't heard, Prince Edward County is becoming a destination of choice for Ontarians. The countryside is beautiful & it has become known for its artistic community, restaurants & amazing wineries. My family & I took a drive out there last week, venturing into Picton & Bloomfield and we couldn't believe how busy it was! A visit to the region wouldn't be complete though without making some stops on the Prince Edward County Taste Trail.  Get a copy of the guide and try to hit as many stops as you can. The trail highlights some of the best restaurants,  wineries, farms & other food stops in the region. With 3 kids in tow, we only managed to make it to Slickers County Ice Cream, which was absolutely delicious (the apple pie & ginger-rhubarb ice cream was to die for!) For the restaurants, I recommend you make a reservation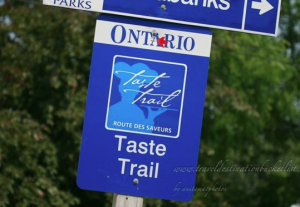 Central Ontario
The Blue Mountains Apple Pie Trail is an award winning culinary experience. The apples grown in this region are superb as they have excellent growing conditions stemming from the moderating effects of Georgian Bay & the Niagara Escarpment. Delicious apples make for delicious apple pies & all things apple. The self-guided trail takes you through the Blue Mountain region to the best stops for all things apple related. You'll find delicious apple pie, apple tarts & other baked goods, but you can also stop at the Collingwood Cooking Academy to learn how to make apple pie or at the iwa spa for a caramel apple pedicure. Of course, you'll visit apple farms, a cidery, farmers' market & much more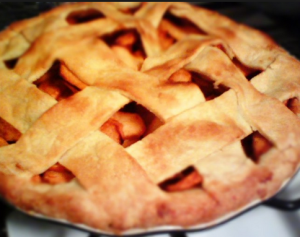 .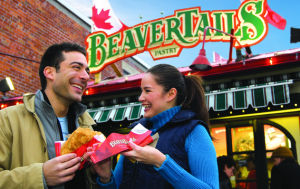 Ottawa
Exploring Ottawa's food scene is easy with C'est Bon Gourmet Food Tours.  C'est Bon runs guided walking tours of a number of different Ottawa areas including Preston St., Chinatown, Wellington St., Glebe neighbourhoods & Byward Market. Tours last maximum 2 ½ hours & will help you discover the epicurean delights of an area including the best dishes, produce & opportunities to meet some of the area chefs & food artisans. A foodie's trip to Ottawa wouldn't be complete without a trip to the Byward Market. Ottawa Byward Market Tasting Tour will take you on the tour of your choice, including a Contemporary Food & Wine Tour, Wine & Tasting Tour or a Casual Dining Tour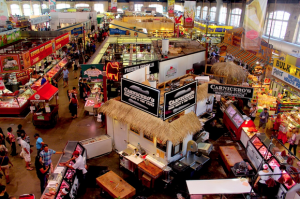 Greater Toronto Area
Toronto is known internationally for its fantastic food scene. New restaurants & specialty food shops are constantly popping up throughout the city. You can check out one of the many Farmers' Markets for some delicious treats, walk the cities coolest neighbourhoods to discover the next best restaurant or go on a guided tour with a touring company. Try Foodies on Foot who will take you on tours of the city like: the Streetcar Food Tour or the Best of Toronto Food Tour. You can also join the Ontario Group of Touring Companies (OGTC) who run culinary tours all over Ontario including ones in Toronto, like the "Where Top Toronto Chefs Dine" tour and the "Craft Beer Tour of Downtown Toronto."
Niagara
When I think of Niagara, I think wine – it's a region we all know & love for their internationally award winning wines. The Niagara region is also known for its beautiful cycling trails – you can go on a self guided tour or join one of the many cycling tours through the wineries of the region. Niagara World Wine Tours offers different types of tours through the wineries of the region, including, van, coach or cycling tours.  There's also the Great Escape Wine Tours company who offer various tours of the wineries including a gourmet lunch or dinner tour or a picnic lunch tour. Niagara Culinary Tours will take you on walking tours of the culinary scene in St. Catharines, Niagara on the Lake & Niagara Falls touring the best restaurants of the area & meeting with top chefs.  If you're in the region in mid-September, pay a visit to the Niagara Food & Wine Expo that runs from September 11-13, 2015.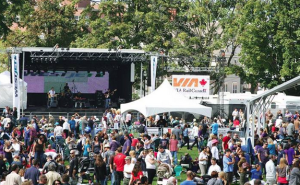 My stomach is grumbling just thinking about all of the tasty treats, delicious restaurants, & local delicacies all over Ontario. For those who love food, it couldn't be a better time to explore our province & try a new restaurant or a new recipe.