INDOOR ACTIVITIES ACROSS ONTARIO
By Natalie & Phil Friday, March 25, 2022
---
With the restrictions lifted, there are tons of activities open now for a day of indoor fun! It's been 2 years since a lot of indoor activities have been open, so it's time to get exploring! We've put together some ideas of fun indoor places all around Ontario you can experience this Spring. Whether you're looking for a date idea, weekend away, or family activity, we are your guide to finding all the best things to do in Ontario.indoor I
Indoor Fun in the GTA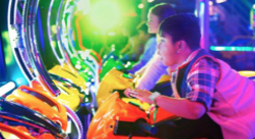 Playdium is the ultimate indoor fun destination with locations in Brampton and Whitby. With over 200 games, rides and attractions, you're in for a fun-packed day indoors! The 40,000 sq. ft. complexes have arcades, batting cages, bumper cars, outdoor mini-golf, go-karts, high-tech rides and simulators. With the weather getting warmer, check out their outdoor park as well. Take a spin on one of Canada's longest go-kart tracks or take a swing in the baseball dome. Grab some food throughout the day at Playdium's diner for yummy snacks or a full meal. Have sports fan in your family? Head to the Hockey Hall of Fame to see the world's largest Hockey collection. See Stanley Cup artifacts from when the game of hockey was first invented all the way to current times. Join in the interactive experiences with 1 on 1 goaltending against life-sized animated versions of today's greatest goalies, take a stab at play-by-play calling and take a seat as a sports anchorperson!
Indoor Fun in the Ottawa Region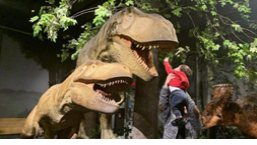 Learn about Nature and all the cool things around us at the Canadian Museum of Nature.  This indoor learning adventure comes with interactive exhibits in all different areas of nature. With so much to explore and learn, you may need to visit twice! Come face-to-face with live owls in a special outdoor exhibition, learn about dinosaurs in the fossil gallery, see live creatures in the aquarium, explore planet earth through a seven-metre inflated sculpture, learn about beluga harvesting and conservation and so much more! Book your tickets online in advance for easy entrance. Interested in our history? Head to the Canadian Museum of History to learn all about our nation's history. In the Grand Hall of the Museum, learn about history and culture over the years and see the world's largest collection of Totem Poles. Join in on an activity like design your own Pysanky.  Pysanky is the Ukrainian term for decorated eggs and this cultural tradition is said to possess the magical ability to ward off evil spirits.  Book your tickets online today!
Indoor Fun in Southwestern Ontario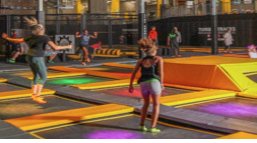 100 Kellogg Lane has something for the whole family! As Canada's largest indoor entertainment complex, there is a wide variety of things to do, experience and taste. Tons of delicious restaurants, an artisan market, a boutique hotel, The Factory Adventure Park (largest indoor adventure park in Canada!) , a convention centre and more. Check the complex's website for seasonal exhibits, events and contests. Looking for a cultural experience? Head to Fanshawe Pioneer Village to be taken back in time. You will get to explore a living history museum and learn the local history of London and Middlesex County from 1820 to 1920. The Heritage Village contains 19th century buildings and homes so you can see how people lived during this time period. Watch demonstrations and immerse yourself in what living in the 19th century was like!
Indoor Fun in the Niagara Region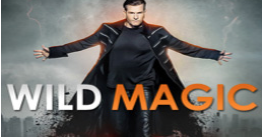 Take a seat and prepare yourself for the show of the year!  The Greg Frewin Magic Show is unlike any other show you'll see. This famous magician is known for his internationally renowned illusions and magic in a Vegas style performance and he is ranked as The International Grand Champion of Magic. Not only will there be unbelievable magic tricks, but the show features real tigers including a rare white Siberian and exotic birds. Continue your indoor adventures with a visit to Bird Kingdom in Niagara Falls, the world's largest Free-Flying Indoor Aviary. Bird Kingdom has hundreds of tropical birds like Parrots and Lorikeets, snakes, bearded dragons, quails, spiders, bats and more! See the birds and creepy crawlers in their natural habitats in this interactive experience. Walk through a multi-level rainforest, see ruins in the Night Jungle and more. Open all year round and easily accessible from the Falls, this indoor, one of a kind showcase is one all kids will love.
Indoor Fun in Central & Northern Ontario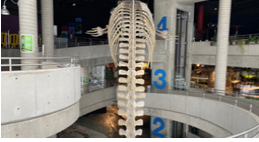 In Northern Ontario you'll find Science North, one of the largest science centres in Canada. With tons of exhibits, interactive experiences and 4 floors of wonder to uncover, this Science Centre is a great place to learn and have fun. Watch a movie on an IMAX® screen that has a Laser theatre,  explore the digital Planetarium, see butterflies in the butterfly gallery, gaze in wonder at the special exhibits hall and more. Feeling lucky? Try your hand at some casino games or slot machines at Casino Rama Resort in Rama, Ontario. This massive indoor facility houses tons of different table games like Squeeze Baccarat, Blackjack, 3 Card Poker, Roulette, Touch Bet Roulette, Texas Hold 'em Poker and more.  There is a full hotel and spa, a 5,000 seat state of the art theatre where there are live musicians, comedians and performances, and choose from several different top dining options. This Resort is part of the Gateway Casinos in Ontario and has featured several big celebrity names over the years.
Indoor Fun in Eastern Ontario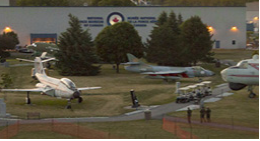 Explore the aquatic world at Aquatarium in Brockville, Ontario. This 1000 Islands aquarium is filled with underwater marvels from the vast environment of the St. Lawrence River.  There are 3 aquarium habitats you can learn about, lake, river and shore. Learn about the different ecosystems through immersive experiences. Walk through an underwater tunnel and learn about a famous sunken shipwreck in the St. Lawrence. In the Quinte area of Ontario you'll find the National Air Force Museum of Canada. This museum is over 75,000 square feet of aviation to explore, including a 16-acre air park. Dedicated to telling our nation's Canadian military aviation story since 1984, recalling the first flight taken off of a frozen lake in Nova Scotia. Learn about our Air Force over the years and how it operates today.
Happy Spring,
Natalie & Phil