25 Festivals to Visit this Summer
By Wednesday, April 4, 2018
---
25 Festivals in Ontario to Visit this Summer
There are festivals all summer long, some big…some small…so wherever you visit, take the time to check what's on there.  Some are even worth building your trip around. We have just a few suggestions here, but visit Summer Fun Guide's festival listings and our event calendar for lots more.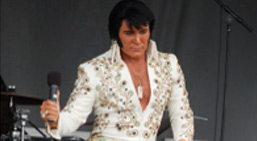 Music Festivals in Ontario
Ontario has become a hotbed of great music festivals ranging from pop and rock, to country and global to blues and jazz. Many of these sell out early, so if you are interested, check soon. TD Sunfest – July 5-8, in London, features 35+ top world music & jazz headliners & it is FREE! Kemptville Live Music Festival – July 18-22 in the Ottawa Region offers 4 days of live music, camping & food trucks. Festival Of The Sound – July 20-Aug 11 is in Parry Sound & is Canada's finest Jazz & Classical Summer Music Festival. Havelock Country Jamboree – Aug 16-19 (Central ON) is Canada's Largest Live Outdoor Country Music & Camping Fest! Tim Hortons Southside Shuffle Blues & Jazz Festival – Sept 7-9, 2018 calls itself Mississauga's musical Mardi Gras & has a huge street party Saturday with fans literally dancing in the streets. Tweed Elvis Festival – Aug 24-28, 2018 is one of Ontario's top 100 festivals & showcases Elvis in the movies!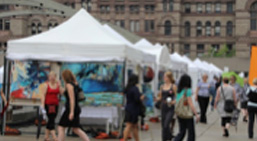 Cultural Festivals in Ontario
This category covers a lot of territory – we've included multi-cultural options, theatre, dance & visual art – some of the best Ontario has to offer. Artfest Ontario has 4 FREE outdoor arts & craft festivals in historic settings in Kingston, Toronto, Port Credit. Huntsville Festival of the Arts – July 2-Aug 22, 2017 offers a cool mix of musical, theatrical, dance & visual arts performances & exhibitions year round, but has a lot of its biggest stuff during July/August.  Belleville Waterfront & Multicultural Festival – July 10-15, has a Midway, Ethnic Food Village, Dragon Boat Races, Concerts & more. Toronto Outdoor Art Exhibition  – July 6 – 8 is Canada's largest FREE outdoor art fair showcasing 300+ contemporary artists. Madawaska Valley Studio Tours – July 21-22, Sept 29-30, offers summer and fall Studio tours where you can observe local artists at work. Chippewas of Rama First Nation Annual Pow Wow – Aug 24-26 in Rama features some of Turtle Island's best powwow singers & dancers + food, arts & crafts. Trenton Scottish Irish Festival, Sept 8, celebrates Quinte's Celtic ancestry with traditional fare, music & events.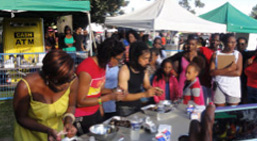 Food Festivals in Ontario
What could be bad about a festival whose sole purpose is to feed you!? Visiting a food festival is a great way to sample new foods & learn about different cuisines. A perfect example is Jerkfest – Grace Jerk Food Festival – Aug 10-12 in Etobicoke where you can try to identify the spices that give Jerk its mysterious flavours & captivating aromas. Or Veg Food Fest – Sept 7-9 in Toronto which is the largest event of its kind in North America, and whose goal is to change your mouth's mind about vegetarian/vegan food.  Taste of Asia Festival – (GTA) JUN 23 – 24 is Canada's largest Asian Festival with Asian street foods, culinary artists, entertainment and Free Admission!  And you can't leave out wine – Niagara Grape and Wine Festivals has 3 festivals showcasing >100 wines, events & tours: June 16-24. Sept 14-29 and their famous Icewine Festival Jan 11-27, 2019. Festival de la Curd/Curd Festival – Aug 15-19 in St-Albert celebrates locally-made curd; visit the St-Albert cheese factory, and taste tons of free curds!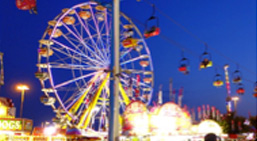 Just Plain Fun in Ontario
Just because a festival doesn't fit into one of the above categories doesn't mean it isn't worth a visit. There are so many great festivals around the province this summer that are just plain fun! Bread & Honey Festival – June 1-3, in Streetsville  has festivities, shows, carnival & of course, FREE Bread & Honey. Dunnville Mudcat Festival, June 7-10 has a Midway, Parade, Fireworks & a Strongman/Strongwoman Competition. Mount Forest Fireworks Festival – the 3rd weekend in July – is a 3 day Fireworks Festival with 500 classic cars, amusements, & a spectacular Fireworks Finale! And the Grand Dame of just plain fun would have to be the Canadian National Exhibition (CNE) – Aug 17-Sept 3, Toronto. One of North America's largest fairs (1.5 million visitors), it has every kind of fun including a midway, crazy food, Kids' World & a 3-day Air Show. You have to experience it at least once!

We're fortunate to live in a province with so many great festivals happening all summer long! Whatever your interests, find one and enjoy.
Find more great festivals across Ontario to visit this summer!
Shari & Elisa, Publishers – Summer Fun Guide
https://credit-n.ru/order/zaymyi-vivus.html