25 Things to do on a summer long weekend in Ontario
By Shari & Elisa Thursday, May 17, 2018
---
25 summer long weekend activities in Ontario.
Summer long weekends here in Ontario are highly anticipated by everyone. Not only do we need a break from our normal routines but we also need the warm weather & sunny skies to help us get over our loooong winters. Here are a few suggestions for things to do on a summer long weekend, but trust us, https://www.summerfunguide.ca has so many more!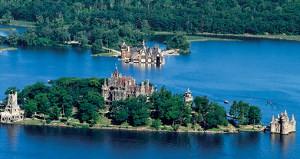 Visit the islands – the 1000 Islands!
When we think of places to visit in Ontario, Toronto and Ottawa often come to mind first. But Brockville and the 1000 Islands region is a gorgeous place to visit, especially once the weather turns warm. See Boldt Castle and breathtaking views of the beautiful 1000 Islands from the air with an exciting ride aboard 1000 Islands Helicopter Tours or climb 400' up and look down from the 1000 Islands Observation Tower. Prefer to keep your feet on the ground? Aquatarium's Aquarium & Discovery Centre is worth a visit or check out Canada's First Railway tunnel.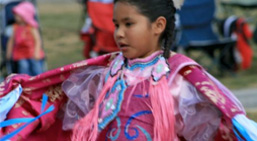 Go North Young (wo)Man!
There is really cool stuff to see and do in Ontario's Northern Region. Fort William Historical Park is one of N. America's largest living history attractions & the world's largest fur trade post, with 57 heritage & modern buildings on 250 acres. Thunder Bay Art Gallery is the only public Gallery between Sault Ste Marie and Winnipeg, with a focus on the contemporary art of Indigenous & NW Ontario artists. Thunder Bay has loads to offer with the world's largest fresh water lake at its doorstep, the Sleeping Giant, and lots more! Northern Ontario is still one of the best places in the world to go fishing: Sudbury Aviation Fishing Adventures has fly in fishing outposts where you can experience the remoteness of a wilderness retreat that is unforgettable & lots of other fishing adventures can be found here. https://www.summerfunguide.ca/fishing-and-hunting.html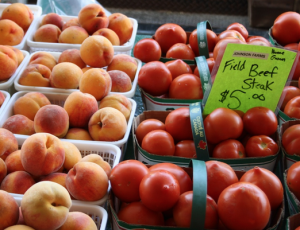 Visit a Farmer's Market in Ontario
Many of the fruit and vegetable markets open in May – you can see many market options here: https://www.summerfunguide.ca/fun-farms-u-pick-markets.html. However, some are actually open year round, such as White Meadows Farms  in St Catharines which lets you enjoy maple…year round! And Covent Garden Market & Outdoor Farmers' Market in London which not only has market items, but entertainment too. And Orillia Farmers' Market  which is one of Ontario's longest running farmers' markets. And Welland Farmers' Market – open Saturdays 6am-12pm (yr round) since 1907. And don't forget about the 400 Market which has 105,000 sq ft with >500 vendors inside & more outside. And Aberfoyle Antique Market  in Guelph is Canada's oldest antique market.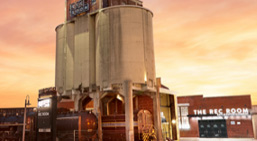 Bad Weather? Enjoy indoor fun!
If the weather isn't good, Ontario has lots of indoor options to keep you busy. Visit one of Ontario's Museums and Galleries or Attractions. Or how about an indoor amusement centre? The Rec Room in Toronto (also London) has games, eats & entertainment, under one roof! The Factory in London is Canada's biggest indoor adventure park. Wave Pool is Richmond Hill's indoor wave pool. Playdium has games, batting cages, bumper cars & more. Midway Family Fun Park is Ottawa's largest indoor amusement park. K1 Speed Toronto is Canada's Premiere indoor electric karting centre.
Of course, you don't really have to go anywhere to enjoy a long weekend in Ontario. Just venture outside and explore the nearest park or trail, catch a festival (check the SFG Event Calendar) or relax at home. If you're looking for a quick weekend getaway, browse the Ontario resorts here: https://www.summerfunguide.ca/accommodations-resorts-spas.html.
Whatever you decide, we hope you enjoy your summer long weekend!
Find more Things to do on a summer long weekend in Ontario.
Shari & Elisa, Publishers – Summer Fun Guide