4 things that have been around Ontario for a LONG time!
By Natalie & Phil Wednesday, June 8, 2016
---
These days, our lives are focused on what is new and hot! Restaurants, exhibits, events…it is all about being at the cutting edge – the first to try, the first to visit, etc. But what about old stuff? Shouldn't we value things that have stood the test of time?  Featured below are some things that have been around for, in some cases, hundreds of years. And even those of us who like to keep on top of emerging trends can respect something that has had to change with the times and stay relevant for such a long time.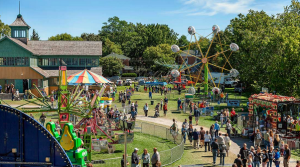 Fairs
Fairs reflect the life and times around them, with their roots in agriculture and the people of their local area. Given that most fairs are run entirely by volunteers, the fact that they have managed, in some cases, to operate annually for over 200 years is pretty impressive. Bring the family, and enjoy the agricultural displays, midways, demolition derbies, livestock and equestrian shows, food and the warmth of the people in the host communities at some of the following old fairs: Williamstown Fair: Canada's Oldest Annual Fair – Aug 5-7, 2016 (since 1812), Norwood Fall Fair, Oct 8, 9 & 10, 2016 (since 1868), 181st Picton Fair -Prince Edward County-Sept 9-11, 2016 (since 1836). And find loads more here

Markets
Farmers' markets have traditionally offered a way for producers to get their wares to consumers and with the locavore trend, there is increasing desire to buy straight from the farm and to connect with the producers. Several Ontario markets have grown from small roots 200 years ago, to become major players in the local (and beyond) food scene. They have also, in many cases, added other options for market –goers including locally made crafts, home baked goods, flowers, clothing & more. Check out Kingston Public Market, which is Ontario's oldest, established in 1780.  St Lawrence Market, started in 1803, is ranked the #1 food market in the world by National Geographic! Cambridge Farmers' Market has been in operation since the 1830's at the same location and is the 3rd oldest market in the country.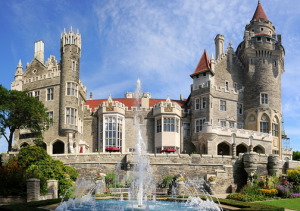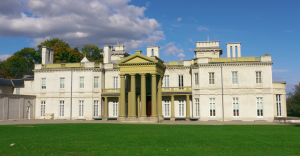 Castles
There are quite a few castles in Ontario but most aren't true castles – rather, they are mostly country houses, follies, or other buildings that just look like castles, built in the Gothic Revival, Châteauesque, Renaissance Revival, Romanesque Revival, Scots Baronial or Tudor Revival styles. Most of Canada's oldest castles are in Quebec for some reason, but Ontario has some too, including: Castle Kilbride (1877), Casa Loma (1914) Dundurn Castle, (1835). You can visit all three of these, and get a taste of how Ontario "royalty" (usually land barons) lived back in the day!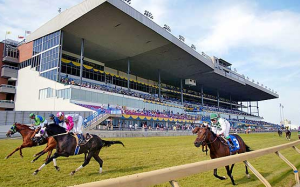 Oldest Sports
Ontario is the home of many old and loved sports and sports teams and can actually claim to be the home of the founder of a sport (James Naismith was born in Almonte, Ontario – most believe he invented the sport of basketball in 1891). The Maple Leafs were one of the "Original Six" NHL teams –  they played in the newly formed NHL for the 1917-18 season.  Lacrosse, designated as Canada's official summer sport, has an interesting history – one legend dates from Pontiac's Rebellion of 1763, in which the Ottawa chief reportedly staged a game to distract British soldiers and gain entry to Fort Michilimackinac in what is now Michigan.  Finally, Woodbine Racetrack, in Toronto, is the home of the Queen's Plate – North America's oldest annual stakes (horse) race, which started in 1860.
Canada will be celebrating a big birthday next year but some of the things in the province predate its official founding.  Take a tour of the province, learn about its history and recognize all of the facets that make it so special. Check out the Museums and Historical Sites for more wonderful places that chronical our past!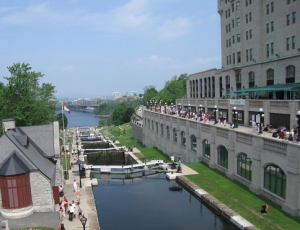 ONLY IN ONTARIO!
Bytown Museum: Ottawa's oldest and most haunted stone building tells the story of a city & its residents from when it was known as "Bytown" to present day Ottawa. Celebrating 100 years in 2017, it is located at the Rideau Canal's Ottawa locks, a UNESCO World Heritage Site — one of the most picturesque sites in the city!