6 experiences that will knock your socks off
By Natalie & Phil Friday, September 9, 2016
---
Ontario experiences that are just a bit different!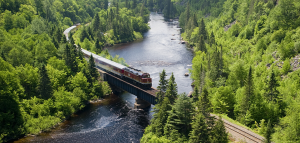 Agawa Canyon Tour Train
This 1-day wilderness excursion transports you 114 miles N of Sault Ste. Marie. Travel over trestles and see the lakes, rivers and granite rock formations that inspired the Group of Seven painters, while listening to the history of the region with stories of the Ojibway, fur traders, explorers and entrepreneurs. Then marvel as the train descends 500 feet to the floor of the Agawa Canyon, which features gorgeous waterfalls, a climb to a lookout and more! This canyon was created 1.2 billion years ago by faulting; it was then widened and reshaped by the last ice-age. You've got to experience it to believe it!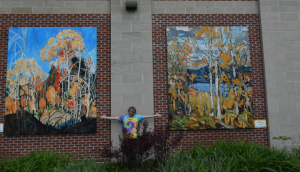 Group of Seven Outdoor Gallery/Tree Museum
Ontario has a few outdoor museums that combine a natural environment with museum exhibits. Take a guided or self-guided tour of the Group of Seven Outdoor Gallery, a unique public exhibit in Muskoka & Algonquin Park, which features mural reproductions of paintings by Canada's renowned Group of Seven artists. Or take the 2km walk to The Tree Museum, a changing sculpture exhibit on a 200-acre woodland lot. The contemporary site-specific sculptures surprise you starting at the 1km mark of your walk in the woods.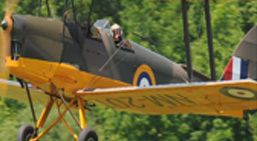 iFLY Toronto/Edenvale Classic Aircraft
Do you like to fly? We have a few suggestions for those who like to feel the wind in their hair. Experience the sensation of free-fall and defy the laws of gravity in a 45-foot vertical wind tunnel at IFLY Toronto. Ages 4 to adult can get a sense of what skydivers experience in a safe, secure environment.  Or if airplanes are your jam, take the flight of a lifetime in a WWII Tiger Moth open cockpit biplane.  Strap on goggles and a helmet (provided) and experience the romance and excitement of flying in the plane that trained WWII fighter and bomber pilots!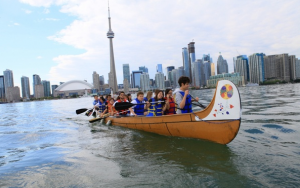 Canoeing
Canoeing is a perfect activity as virtually anyone can do it. With Canoe Toronto, paddle a 20-seat war canoe from Harbourfront to Toronto Islands either during the day, or at sunset, stopping at a bird sanctuary. Or join Toronto Adventures for a canoeing/kayaking trip down the scenic water of the Humber River. They also offer day trips further out that include transportation if you're looking for a longer adventure. The town of Atikokan claims bragging rights as the Canoeing Capital of Canada, as it is the starting point for those canoeing Quetico Provincial Wilderness Park, considered one of N America's best places for wilderness canoeing; no motorboats are allowed on the Park's many lakes.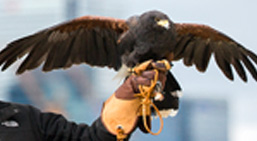 Falconry is the age-old sport of hunting with birds of prey, dating back to medieval times. Today it is used for sport, and for controlling pest populations. Enjoy a memorable experience as you learn the basics of the art of falconry, including its history and techniques, and watch and work with these incredible birds. By the end of the day, you'll actually fly a bird of prey yourself!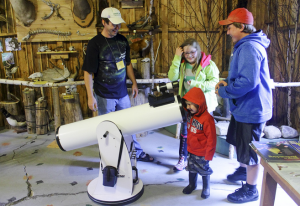 Gordon's Park Eco Resort Fossil Hunting
This outdoor destination offers camping, tipi tents, cabins and more. It also happens to house a prehistoric, fossilized coral reef from around 450,000,000 years ago, filled with corals and undersea species from that time period. Gordon's Park is located on a drumlin (elongated hill formed by glacial ice) and offers guided Fossil Hunts in which you can hunt and discover coral fossils on an adventure hike. See a variety of fossils like corals, brachiopods and more.
Let us know what fabulous, unique experiences YOU recommend.