7 Places to make new animal friends
By Natalie & Phil Monday, July 21, 2014
---
For all the animal lovers out there, summer is the perfect time for a visit to one of the  many
farms
&
zoos
in our province. You (and your kids) can get close enough to touch many of the animals. The farms and zoos across Ontario provide a wonderful opportunity to learn about local & exotic animals and, of course, to make some furry new friends.
Brantford Twin Valley Zoo & Killman Zoo (Southwestern Ont)
The
Brantford Twin Valley Zoo
is a great outdoor educational experience for the whole family. Visitors engage with a variety of exotic & domestic animals right up close.
The Killman Zoo
started out as a wildlife sanctuary in the 1970's and now has one of the largest Big Cat collections in Ontario as well as a variety of domestic & exotic animals.  Both zoos have a petting area allowing kids (& adults) to develop an appreciation for the creatures living with us.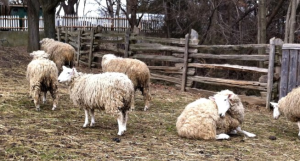 Oshawa Zoo and Fun Farm & Riverdale Farm (GTA area)
The
Oshawa Zoo
is dedicated to creating a safe, friendly & educational zoo environment since they opened in 1993.  They also save orphaned animals and are proud to see their rescued animals roaming around the zoo. The
Riverdale Farm
is a (not so hidden) Toronto gem located in the midst of urban Cabbagetown.  This is a great place, in the heart of the city, to learn how a farm works & to interact with some domestic animals.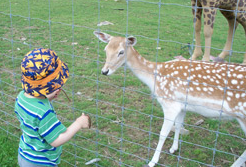 Valleyview Farm
has loads of activities for the whole family.  There are puppet shows, train rides, an Old Farm Museum & a creative play area to keep kids engaged. You'll meet the larger farm animals on the Country Walk – home to llamas, donkeys, horses, sheep & a duck pond.  You'll see the new babies of the farm and the little animals like rabbits & ducklings at the Little Animal Barn.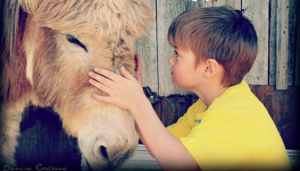 Primrose Donkey Sanctuary & Salem Alpacas Farm (Central Ont)
The
Primrose Donkey Sanctuary
is dedicated to rescuing, protecting & rehabilitating donkeys and (when needed) other large farm animals. They welcome guests with open arms (& hoofs!) & educate visitors about these amazing animals. 
Salem Alpacas Farm
is home to over 30 alpacas whose fleece is used to produce beautiful duvets & other products.  You can visit the farm, meet the animals & learn all about them as well as purchase some of the soft, hand-made products.
Now that summer is finally here, an excursion to the countryside is definitely in order.  A visit to a
zoo
or
farm
is always a great way to explore nature & learn about wildlife. You never know what amazing things you'll find!