Don't wait til guests arrive to explore the place where you live
By Natalie & Phil Thursday, October 20, 2016
---
Why is it that the only time we see tourist attractions is when we are on holiday somewhere? We miss loads of great things at home that people from elsewhere travel just to see. It's time to be a tourist in our own town or city, and enjoy everything our 'hood has to offer! We've listed a few "must-sees", but there are so many others…like Science North Sudbury or Amethyst Mine Panorama in Northern Ontario, or Castle Kilbride or Royal Botanical Gardens in Southwestern, or streets full of attractions at Clifton Hill or Niagara Parks in Niagara Region. You'll be amazed at what Ontario offers. Visit Summer Fun Guide for some we've missed, both in the attractions category as well as the museums & galleries.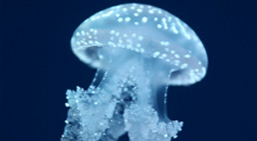 GTA
The Six is one of the world's top cities for a reason. Not only does it have restaurants and theatre and the waterfront, and…, it also has a bunch of cool attractions that are different from the norm. I went up the CN Tower once with out of town guests and if you haven't done it, you really need to. It is pretty awesome. And its new Edgewalk adds an extra (scary) pop to the coolness factor. Ripley's Aquarium is Canada's largest indoor aquarium and breathtaking for all ages – definitely worth a visit. And how about Bata Shoe Museum, where you can ogle their collection of >13,000 shoes!? Don't forget about the Hockey Hall of Fame – we haven't won the Stanley Cup in years, but you can still see it!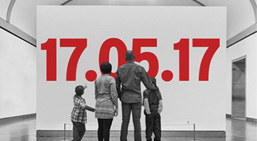 OTTAWA
Ottawa is the home to 4 of Canada's 6 National Museums, so you definitely want to visit – people from everywhere else fly in just to see them! From history, to art, to war museums and memorials, to dinosaur fossils …not to mention the world's largest indoor collection of totem poles, Ottawa's museums are world class. It even has a Cold war bunker four storeys underground! The nice part about visiting these museums and galleries is that most are just a walk from Parliament Hill. So you can watch the Changing of the Guard ceremony and get a tour of Parliament and then work your way through all of Ottawa's treasures. Don't forget that taking a tour is a great way to see a city. Ottawa even offers a Haunted Walk tour…SPOOKY!!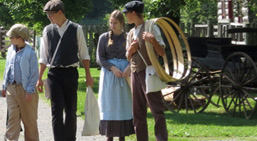 CENTRAL ONTARIO
Central Ontario's attractions are mostly about history. From Roseneath Carousel, a 1906 museum quality, rideable, fully restored Carousel to Lang Pioneer Village, where you can step back in time 200 years and experience life in the 1800s to Penetanguishene Centennial Museum's original 1875 general store, Central Ontario gives you a taste of another era.  Even the outdoor attractions are preserved from long ago. Scenic Caves has self-guided tour of caves/caverns along the Niagara Escarpment that have been there for eons and the Biospheres in Georgian Bay, Frontenac Arch and Long Point contain unique landscapes & views that have been preserved and internationally recognized.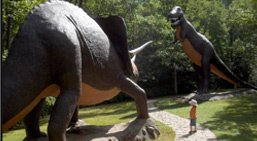 EASTERN ONTARIO
Eastern Ontario's attractions range from the kitsch to the cool! The Big Apple is the world's biggest apple & Canada's largest bus stop – it has great homemade pies too! 1000 Islands Observation Tower rises 400' above the 1000 Islands and offers great views. St. Jacobs & Aberfoyle Model Railway's 3000 sq ft railway is the most intricate 0-scale layout in N America.  Aquatarium is a 27,000+ square foot, interactive, learning & discovery centre. At Prehistoric World, you will roam around a park with 50 life-sized reproductions of creatures that wandered the earth millions of years ago. Spend the day at Bonnechere Caves and be amazed at the stalactites hanging from the ceiling & the fossils of sea creatures from the bottom of a sea 500 million years ago!
Wherever you live, get out and explore! Let us know what new and interesting things you find. We want to make sure we include them in the Summer Fun Guide directory and we will probably want to check them out ourselves.