Boat Excursions, Canoeing & Fishing – on the water in Ontario
By Natalie & Phil Tuesday, July 29, 2014
---
When the weather is good, Ontarians love to get out on the water.  All over the province there are boat cruises, canoe & kayaking adventures, fishing excursions & so much more.  Whether you're looking for a gentle meander down a calm lake, an adventurous rafting adventure or a fast cruise on a speed boat, there's a boat excursion to suit your style.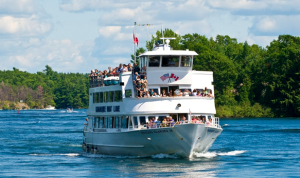 BOAT CRUISES:
Boat cruises are available in every region of Ontario.  From the nighttime dinner & dancing cruises, to the sightseeing cruises, there are so many to choose from.  In Eastern Ontario – you can cruise the 1000 Islands.  Check out:  1000 Islands & Seaways Cruises Brockville, 1000 Islands Cruises Kingston  or 1000 Islands Cruises Rockport. In the Georgian Bay & 30,000 Islands region of  Central Ontario, there's Boat Cruises Barrie & Midland or Orillia Boat Cruises – The Island Princess.  For a wonderful view of our nation's capital, try Capital Cruises in Ottawa. Grand River Dinner Cruises helps you explore the Grand River in Southwestern Ontario. Toronto has the Mariposa Cruises  where you can choose from a variety of cruising experiences. Even Northern Ontario (Chief Commanda Cruises) and Niagara (Hornblower Niagara Falls Boat Tour) offer cruising opportunities.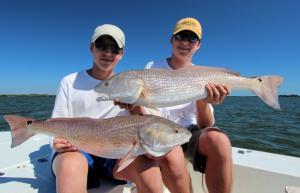 FISHING:
Ontario is a fisherman's paradise for both catch & release and delicious eating.  In the GTA, there's Salmon Express Charters, a full service fishing charter and Andrew's Charter.  Northern Ontario is famous for it's fishing charters, lodges & expeditions Wabakimi Canoeing & Fishing Adventures & Wasaya Wilderness Adventures can both show you the ropes. Take the whole family fishing during the Free family fishing weekends. Visit Southwestern Ontario during the Owen Sound Salmon Spectacular – Aug 22-31, 2014 and tell us what you catch!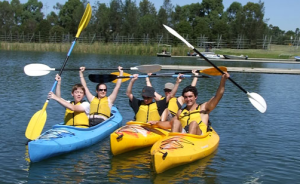 If self-propulsion is more your style, what about canoeing & kayaking? In Toronto, there's the Harbourfront Canoe & Kayak Center & the Culinary Adventure Company where you can join a Canoe Paddle and Beach Dining Adventure, a "Canadian Signature Experience". In Eastern Ontario, 1000 Islands Kayaking has an incredible choice of paddling excursions. In Southwestern Ontario, there's Canoeing the Grand and Grand River Rafting as well as the Whitewater Music & Adventure Company. For exploring the Algonquin Region in Central Ontario, there's Algonquin Outfitters where you can rent equipment or join a guided tour.
Boating – Special Events:
There are also some very cool special events & outings with boats.  In Toronto, the Sail in Cinema (GTA) lets you enjoy the "world's first two-sided floating movie experience."  (Aug 14-16, 2014) Central Ontario has the Muskoka In-Water Boat & Cottage Show coming up on July 25-27, 2014. This event runs alongside the Muskoka Ribfest – fun & yum! And plan to be in Eastern Ontario for the 1000 Islands Poker Run, Aug 8-10 with its incredible high speed boats.
There's so much to do in Ontario on a boat, it's hard to pick just one or two outings.  Why not try a new adventure this summer?  Post your favourite to our facebook page and tell us all about it!
– Michelle Brandes,  SFG newsletter editor,  Michelle@SummerFunGuide.ca