Casinos, Slots and Racing in Ontario
By Natalie & Phil Wednesday, November 15, 2017
---
Ontario may not be Vegas, but it does have plenty of great opportunities to play games of chance (and skill). A recent decision by the OLG to sell about half of its casinos & slot machines to the private sector has put many of Ontario's casinos in the hands of experienced operators who aim to modernize and improve Ontario's offerings and use them as a draw for locals and tourists alike. While, as always, we ask you to play responsibly, we also want to remind you that Ontario is a great place to play!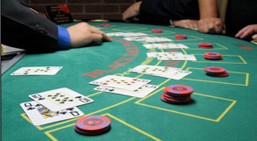 Casinos:
There are casinos around the province, from Sault Ste Marie, Sudbury and Thunder Bay in the north, to Casino Rama and Shorelines Belleville in Central, to Shorelines Thousand Islands in Eastern, to Great Blue Heron and the proposed Woodbine Casino in GTA to Casino Niagara and Fallsview in Niagara, to Casino du Lac-Leamy and Hard Rock/Rideau Carlton in Ottawa, to Brantford, London, Hanover, Dresden, Clinton & Point Edward in SW. If you're looking for a fun evening of playing, you won't have to go far. The fun thing about casinos these days though, is that you don't only need to go for the games. Most have world-class entertainment, outstanding restaurants and great ambiance.  So make a plan to visit and take it all in!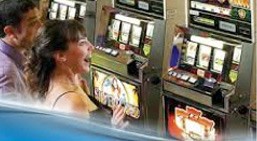 OLG still runs a bunch of OLG slots locations around the province and this is where you head if you are looking for Slots and table games. Open 24/7, you can stop in at any time for a quick visit or a longer one. Some of the OLG locations have entertainment (although not usually the same big names as the casinos), most have casual dining and some quick eats, and some also offer horse racing for your viewing pleasure! As with the casinos, please play responsibly. Our reco…don't bring in more money than you can afford to lose.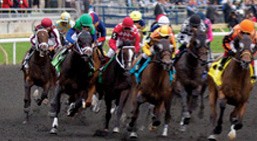 Horse Racing:
Ontario has a long history of horse racing and is home to the Queen's Plate, one of the world's premier thoroughbred racing events and North America's oldest annual stakes race.  There are several places to watch horse racing in Ontario, including Woodbine Racetrack, Mohawk Racetrack, Flamboro Downs, Canada's fastest half-mile track, Fort Erie Racetrack, Georgian Downs, Rideau-Carleton Raceway, Hiawatha Horse Park & Grand River Raceway.  You may not know this, but children are welcome to watch horse racing in Ontario and it is actually a really fun place for a family outing. Just remember, you must be 18 to place a wager and 19 to enter the slots areas.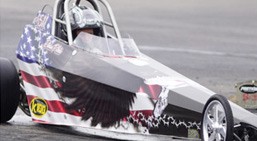 Car Racing:
Prefer your racing with wheels, not legs? Toronto Motorsports Park (Cayuga), Flamboro Speedway (near Hamilton), Delaware Speedway (London), Brighton Speedway & Peterborough Speedway offer everything from drag racing & pro Stock, to roadsters & CASCAR sanctioned stock cars. Kids are welcome at these tracks too, and Toronto Motorsports Park even have opportunities for racers as young as 5 to race half scale dragsters, even before getting a driver's license! Don't forget about the annual Honda Indy if you love to watch racing too – it races through the streets of downtown Toronto and it rocks!
We went to Woodbine Racetrack with our kids (all over 19) for Father's Day last year and it was a blast! Beautiful horses, lots of excitement and they even won! Only a few dollars but it was very exciting. Highly recommend it as an outing.
Good luck and gamble responsibly.
Find more Things to do & Places to stay in Ontario.
Shari & Elisa, Publishers – Summer Fun Guide