Be a tourist in your own town!
By Natalie & Phil Tuesday, September 30, 2014
---
Why wait until visitors come in from out of town to explore the best tourist attractions of your city or town? If you're taking some time off this summer or fall, it's a great opportunity to be a tourist at home.
African Lion Safari (Southwestern Ont)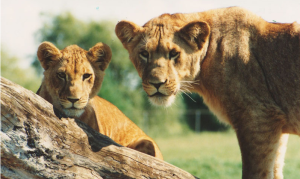 Have you always wanted to go on a safari in Africa, but haven't been quite able to make it that far?  The African Lion Safari gives you a chance to experience the animals of the savannah (think lions, cheetah, giraffe, rhinos & more) from the comforts of a car along 9km of a safari trek.  After your ride through the wild, you can stroll through the grounds, see more wild animals & then enjoy the amazing animal shows.
Amethyst Mine Panorama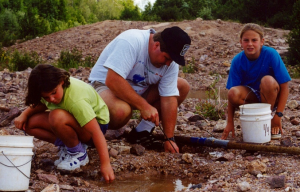 Ever fancy yourself a rockhound?  Have visions of digging up the perfect gem?  The Amethyst Mine Panorama is the largest deposit in Canada & lets visitors dig up their own gems as well as go on guided or self guided tours.  The gift shop has unique amethyst jewellery made with gems found in the mine.  Come for a visit & who knows what you'll find?!
CN Tower (GTA)

This 150 acre private nature park is home to more than 750 native & exotic mammals, reptiles & birds.  With so much to do, this is a must see attraction!  You can visit with the animals, check out the Adventure Zone, bungee jump, visit the splash pads or children's play area, or paddle boat!  It's a day of fun for all ages.
Roseneath Carousel & the Murals of Downtown Midland (Central Ont)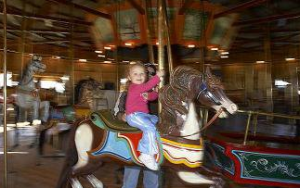 Central Ontario boasts 2 cool attractions that locals & visitors alike should visit.  The Roseneath Carousel was built in 1906 & is still operational today.  It has gone undergone much restoration over the years and is now both museum quality AND rideable.  The Midland Murals, across from Harbourfront Park, are one of Ontario's largest & most beautiful outdoor galleries.  There are more than 30 paintings, including North America's largest historic outdoor mural.
There's no better time than the present to visit that local tourist attraction that you've been waiting years to see.  Pretend to be a tourist & see your city or town through fresh eyes.  You'll certainly discover something new!
– Michelle Brandes,  SFG newsletter editor,  Michelle@SummerFunGuide.ca