Family Vacations in Ontario
By Natalie & Phil Thursday, March 23, 2017
---
Summer is coming; plan now for a Family Vacation in Ontario
When the kids are off school, summer looms LONG! Break up their holiday with a family vacation, where you, and they, can get out of the day-to-day routine. Experience, explore and learn. There are loads more ideas on http://www.summerfunguide.ca.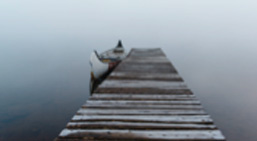 Stay at an Ontario Family Resort
Ontario has some incredible family resorts  all over the province, but a particularly strong concentration of them can be found in cottage country. Some have waterparks. others have mini-golf, a lot have kids' camps and programs and most offer the opportunity for parents to have a little alone time while their kids are happily enjoying the experience. Resorts like Nottawasaga Resort, Bayview Wildwood Resort, Hockley Valley Resort and others have so much to do, you'll never want to leave!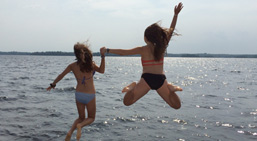 Rent a cottage or Stay at a cottage resort
While the family resorts in the previous section have more organized family activities, renting a cottage or staying at a cottage resort is more about enjoying the wonderful days at the lake on your own terms and in your own, stand-alone space. Curl up in a hammock and read, go for a paddle or swim, fish, boat or just wait for one of Ontario's incredible sunsets. Check out Blue Water Acres – Lakeside Cottages, or Lumina Resort, for cottage resorts or CottageVacations.com by Water's Edge, Ontario Cottage Rentals or CanadaStays to find a cottage rental that is not part of a resort.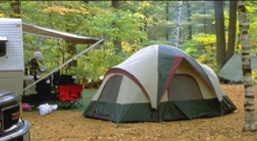 Camping in Ontario
When you've got a tent or RV, you aren't limited to a resort or cottage; you can go off the beaten path and get back to nature.  There are loads of campgrounds and camping areas to explore around the province and to celebrate Canada's birthday, there is free admission to all Parks Canada locations. For first-timers, Ontario Parks offers guided overnight camping experiences at 8 Ontario parks. Check Camping in Ontario to find one of the 440 private campsites around the province including Highland Pines Campground.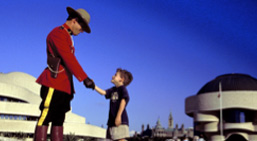 Make your own kids' day camp
SFG heard from a grandparent whose grandkids visit every year and they use SFG to make their own day camp, visiting a new attraction or activity every day. Sometimes, you don't need to go away as you haven't even experienced all the great things to do in your own city or town. Check the attractions category for some of the biggies but don't forget about Museums and Animals and Amusements and … actually, go visit every category! There is something for everyone. Send us a message or post to our FB page and tell us what your camp includes!
Ontario is truly the ultimate summer playground! With enough "play things" to interest kids and adults of every age,  there are options for both outdoor and indoor adventures, overnight stays, festivals, cultural excursions and, best of all, opportunities to connect with family and create lasting memories. Let us know what YOU plan to enjoy this summer.
Enjoy!
Shari & Elisa