FUN THINGS TO DO FOR LABOUR DAY LONG WEEKEND!
By admin Wednesday, September 16, 2020
---
Despite cancelled events, masks and the delayed opening of many Ontario Attractions, Summer 2020 still turned out to be pretty awesome! We have had beautiful weather and with travel restrictions this gave us an opportunity to stay local and explore more of what our beautiful province has to offer! Now with Labour Day long weekend approaching its time to bid farewell to this crazy and unique summer and celebrate the last long weekend of the summer with a variety of fun activities in your region.  These are a few suggestions for things to do this long weekend but visit Http://www.summerfunguide.ca for many more!
Book a Boat or Air Tour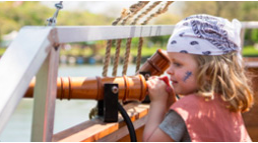 It's always exciting to get a new perspective of the land whether by air or water, you are surely in for a memorable experience when booking one of these tours! For those of you that enjoy being high in the sky you can soar over the 30,000 island with Georgian Bay Airways Floatplane tours.  Be whisked away to explore a remote island with their Fly & Hike Adventure or Experience their Fly & Dine tour which takes you to the World Famous Henry's Fish Restaurant on Frying Pan Island, only accessible by boat or sea plane. Niagara Helicopters Limited is another aerial attraction that will take you to the highest, most spectacular view of the Falls! Definitely a thrill of a Lifetime! For those wishing to cruise the water, discover and experience the breathtaking 1000 Islands with Rockport Cruises. See majestic castles, lush landscapes and vast estates along the way. Choose from Sightseeing, Castle Tours or Dining Cruises and enjoy a perfect day on the water.  If you have the little ones this weekend, set sail with your family for adventure and theatre with A Pirate's Life Theatre & Cruise. Your kids will have a blast dressing up as a pirate and coming up with pirate names in this interactive theatre program that even has the kids firing off water cannons & hauling up lost treasure! And for you parents, enjoy the best view of Toronto's Skyline along the way!
Hit the Drive-in Theatre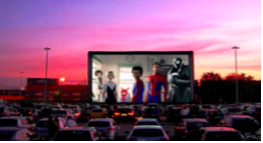 What better way to spend an enjoyable time with family than to watch a movie under the stars? This year drive in theaters are all the rage and even a couple new ones have popped up in the GTA to meet the demand and some are even adding live entertainment to the mix! This Friday starting at 7pm, catch the comedic drag race show before the film at Ontario Place and the Mustang Drive In in Prince Edward County is hosting Golden Hour, a 2-day festival with live music.  There are also a number of other theatres throughout the province to enjoy this weekend like Port Hope Drive In, 5 Drive-in Oakville, Sunset Barrie Drive-in, Mustang London, Stardust Newmarket, Starlite Hamilton, and The Boonies Drive-in Theatre (Tilbury)
Visit a Winery or Brewery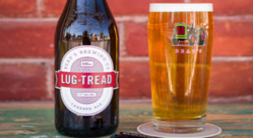 Sip away the weekend at one of Ontario's many beautiful wineries or breweries. Start you're wining and dining at Beau's All Natural Brewing Co., where you'll find a tasty assortment of award winning, all-natural, certified organic beers. Located in between Montreal and Ottawa, their patio is now open 6 days a week to enjoy a bevy and a bite. Cowbell brewing in Blyth is the world's first closed-loop brewery, and the first carbon neutral brewery in North America! Explore the 120 Acre property with a pint in hand on a private VIP guided tour led by a Cowbell Storyteller and learn about the Cowbell Farm, the beer, the brewery, the building and environmental and conservation initiatives. Nestled in the heart of Muskoka you'll find Muskoka Brewery who handcrafts refreshing premium beers and spirits. Grab a sample of your favorite Muskoka creation and head out on a tour to hear the story of how they began. For the wine connoisseurs, Holland Marsh Wineries in Newmarket is renowned for its award winning wines, enhanced tours & tastings and supporting all things local. Stop by Tuesday through Sunday to taste their handcrafted wines, explore and take a tour or just to unwind! If ciders are more up your alley, Spirit Tree Estate Cidery in Caledon not only offers award winning sweet & hard (alcoholic) ciders it's also a food-lover's destination. Located in a unique straw-bale building, enjoy the tasting room, wood-fired oven bakery w/ artisanal breads/pastries on their patio. If you are there on a Saturday or Sunday, you can even pick your own apples on over 50 acres of apple trees with 43 apple varieties.
Push Your Limits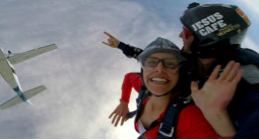 Why not end the summer with a bang and go all out with an adrenaline pumping attraction?  If you have every wanted to try sky diving, Sky Dive Toronto Inc will take you high in the sky on a tandem jump.  Free fall through the clouds and get the whole thing on video! Since we are talking about living on the edge, the CN Tower takes that literally with their Edge Walk, the world's highest full circle hands-free walk, 116 storeys above ground! While harnessed in, dare to lean back over Toronto with nothing but air and breathtaking views of Lake Ontario beneath you.  GTA Exotic Car Tours lets you race your dream car(s) at a real track with no speed limit. Drive up to 7 exotic cars in 1 day on an incredible 3 or 6 hr Supercar tour and explore the scenic Niagara region.
Cheers!
Phil & Natalie