Gallery Hopping Around Ontario
By Natalie & Phil Friday, February 26, 2016
---
Ontario is known for producing some very fine artists (think Group of Seven), but it is also known for housing some incredible collections of work, some in architecturally significant galleries. Plan an art tour around the province – it's a great activity, no matter what the weather!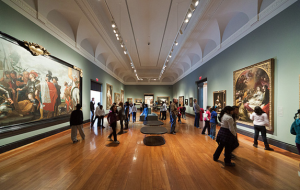 Paintings
Whether you are 'just' a fan or are a true connoisseur of art, Ontario has a wide range of galleries that offer the chance to see internationally recognized painters, permanent collections and travelling exhibitions. Consider joining a tour or at the very least, take advantage of the audio-guides many galleries offer so you can get the most out of your visit. From the Art Gallery of Mississauga, The Peel Art Gallery and the AGO in Toronto, to the Thunder Bay Art Gallery in Northern Ontario to the 3rd largest public art gallery in Ontario at the Art Gallery of Hamilton, to the Nation's Capital's Ottawa Art Gallery and world famous National Gallery of Canada, we in Ontario have opportunities to appreciate art at the highest levels. Some of these galleries have sculpture and excellent Inuit/Aboriginal art as well.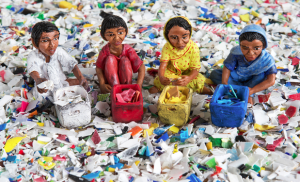 Craft/Photography
Many people only think of paintings when they think of art galleries, but the Canadian Clay and Glass Gallery's collection can certainly make you realize that art extends way beyond a brush and canvas. Check out the incredible creations that people can make with their hands. Photography is another way that people make art in Ontario. The newly re-opened Ryerson Image Gallery has an enormous collection of contemporary and historical photojournalism, fine art photography, and related media arts.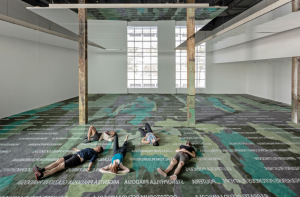 Contemporary
While many of the more traditional and well-known galleries around the province do have some contemporary art as part of their collections, they are typically more focused on historical artists painting in a conventional style. However, there are a few places that focus exclusively on contemporary art. Rails End Gallery and Arts Centre (Haliburton) offers contemporary art in a historic rail station while the Power Plant Contemporary Art Gallery at Toronto's Harbourfront Centre is Canada's leading public gallery devoted exclusively to contemporary visual art.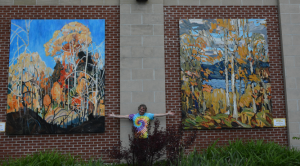 Outdoor or non-traditional
Who says that art is just what one finds in a building called a gallery? Certainly not us! We've found a Group of Seven Outdoor Gallery with more than 100 murals throughout Huntsville, and Heritage and Historic Murals in Pembroke and downtown Midland.  We've also found a Sculpture Forest in Haliburton as well as over 55 tree sculptures in Orangeville's Art Walk of Tree Sculptures. Finally, Windsor Sculpture Park is a museum without walls, with more than 31 large-scale, internationally recognized works of contemporary sculpture by world-renowned artists (and it is  FREE).
Art's beauty is in the eye of the beholder – you may love something and I may feel like my 6 year old can create it – but that is what is wonderful about art. Everyone can find something that speaks to them. You might not find it the first go-around, but we can virtually guarantee that if you make the rounds of the galleries in Ontario, you will find something to fall in love with. Art brings light and culture and discussion and colour into our lives and when we make an effort to learn about it, it brings even more! So go out and choose to surround yourself with beauty at one of Ontario's galleries!