Great Indoor Winter Fun Activities
By Natalie & Phil Thursday, February 16, 2017
---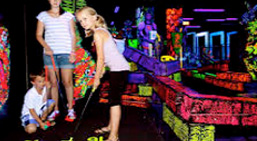 We know we're from Ontario and we need to embrace the outdoors, but sometimes, you just want to be warm! Here are some fun things to do when you need an active indoor winter activity. You can find loads of others here: http://www.summerfunguide.ca/amusement-parks-water-parks-mini-golf-more.html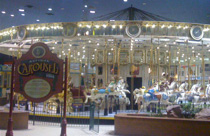 At Putting Edge Glow-in-the-Dark Mini Golf's 5 locations across Ontario, you can try to put the ball in the cup in a unique black light environment. Or at Playdium (GTA), 40,000 sq. ft. of adrenaline-fuelled, action-packed games can keep you busy all day! GlowZone 360 has glow in the dark mini golf and laser tag and Midway Family Fun Park (link to www.midwayfunpark.ca) is Ottawa's largest indoor amusement park! Fantasy Fair  is a full-size amusement centre  located inside Woodbine Shopping Centre. It has 12 rides including a rollercoaster, train, carousel, arcade, 30ft Drop & Hop, rock climbing & more. Fun and safe for everyone.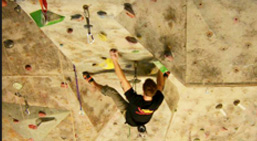 One great way to burn off steam and get some great exercise is indoor rock climbing. With lessons for beginners and tough routes for the more experienced, this is a cool indoor activity. Try Peaks Rock Climbing (Welland) where there are 60 climbing routes, textured walls, climbing cave and more. Or Indoor Rock Climbing @ Of Rock and Chalk (GTA) which offers fun, excitement & a challenge.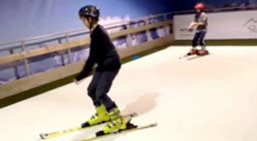 Skiing is definitely a winter outdoor activity, but did you know you can now ski (and snowboard) inside year round? At Alpine Indoor Ski & Snowboard Training Centre beginners & pros alike can enjoy on-hill rides inside this facility whether it is 30 degrees or blizzarding outside! Axis Freestyle Academy is Canada's first all-in-one, year-round Dryslope Freestyle Training Facility with over 20,000 sq ft of space.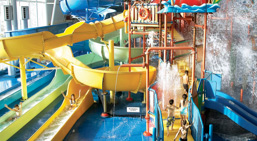 Visiting an indoor waterpark is a perfect activity for winter. Somehow, the water feels even warmer when the air outside is cold! Kids & kids at heart all love places like Wave Pool (GTA) with its 160 ft. twisting water slide as well as less intense water fun. Or spend a few hours at Plunge! Aquatic Centre at Blue Mountain which has Indoor-outdoor pools, and indoor water playground, rope swing, and slides for year round fun.
So if you've had enough of the snow for now and want to play indoors, there are loads of choices. And we know the warmer weather is on its way soon so don't despair.