Hands on museum fun!
By Natalie & Phil Monday, November 14, 2016
---
Some people love to walk around a museum, read the blurbs and take it all in on their own terms. Others like to be a bit more hands on with their visit, trying the technology, dressing up, talking to representatives or hosts, etc. Here are some museums where you can find hands on learning. For additional suggestions visit the Museums page on summer Fun Guide.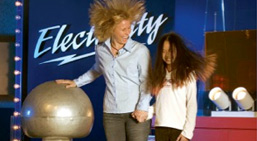 SCIENCE MUSEUMS
The Ontario Science Centre (Toronto) is as hands on as you can get! From learning about electricity and having your hair stand on end, to donning wings to see how fast you can flap them, this place is perfect for all ages. Dynamic Earth in Sudbury focuses on Ontario's geology – Create your own earthquake or move ore through a model mine.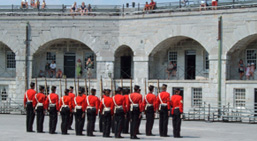 HISTORY MUSEUMS
At the Muskoka Boat & Heritage Centre, you can be the captain of a ship and blow the steam whistles or start up a working engine. Visit Fort Henry National Historic Site and fire a Snider Enfield Rifle or an Armstrong Cannon or attend Victorian School in an 1867 schoolroom. City of Ottawa's Cumberland Heritage Village Museum has heritage and true-to-the-era reproduction buildings, heritage breed farm animals, people in costume, vintage tractor-pulled wagon rides and more!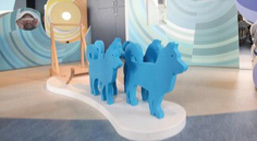 CHILDREN'S MUSEUMS
While all of the museums listed above are appropriate for kids, some are built specificaly for children, and it shows. Visit the Hamilton Children's Museum's interactive, hands-on galleries, for learning through self-directed play, or the London Children's Museum, where kids can crawl through caves to find the creatures that live there or become paleontologists and dig up some bones. At the Niagara Children's Museum, explore 3 floors of hands-on exhibits targeting kids 4+.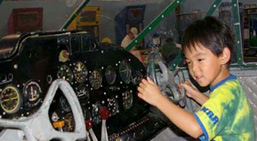 OTHER MUSEUMS
At Bala's "Anne of Green Gables" museum, dress in Avonlea costumes during your family tour. Ottawa's Canadian Museum of Nature has a Live Animals area where you can go face to face with live beetles, honey bees, tarantulas, & hissing cockroaches . At the Canadian Bushplane Heritage Centre in Sault Ste. Marie, explore an actual fire tower, sit in an aircraft cockpit, and report forest fires over a Ranger Radio.
All of these museums are as much fun for adults as they are for kids. Enjoy!
Elisa & Shari