Ontario festivals to experience this summer!
By Shari & Elisa Thursday, April 4, 2019
---
There are festivals in Ontario every single weekend, all year long. We're just going to get you started with a few during the busy summer months, so you can plan ahead. Don't forget that there are soooo many more on our website in the Festivals Category and on our event calendar, which also includes some smaller, more local events. We've highlighted a few each month, in different regions and categories (music, food, theatre, fair) but this is really JUST a taste!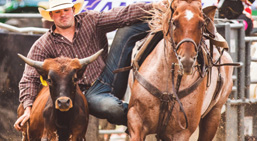 JUNE – Festivals in Ontario
Dunnville Mudcat Festival June 6-9 (SW) has a midway, live bands, food & strongman/women competitions. Redpath Waterfront Festival June 29-July 1 (GTA) celebrates Canada with the Tall Ships + music, food and activities. 1000 Islands Ribfest June 28-30 (Eastern) has awesome ribs and pulled pork and great music too! Alvinston Pro Rodeo June 14-16 (SW) has a rodeo followed by a cowboy dance. Rough camping available too! TD FCCM Taste of Asia Festival June 28-30 (GTA) is Canada's largest Asian fest and has delish Asian street food and dazzling multicultural performances.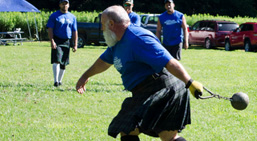 JULY – Festivals in Ontario
Kincardine Scottish Festival & Highland Games – July 5-7 (SW) features Pipe Band competitions, Highland dance, Highland sports & live music. Music Niagara Festival – July 14 – Aug 10 offers Cdn and int'l musicians performing at intimate venues in Niagara on the Lake. Belleville Waterfront & Multicultural Fest – July 11-14 (Eastern) is one of Ontario's top 100 festivals with free admission & a multicultural food village. Toronto Fringe Theatre Festival – July 3-14 has 160 shows in 45 venues incl free music at the Fringe Patio. Kemptville Live Music Festival – July 18-21 (Ottawa) has 4 days of live music, camping, food trucks & fun. Festival Of The Sound – July 19-Aug 10 (Central) is Canada's finest Classical, Jazz, & Folk music festival. Kapuskasing Lumberjack Heritage Festival – July 26-28, 2019 (Northern) has amateur lumberjack competitions, story-telling & outdoor concerts.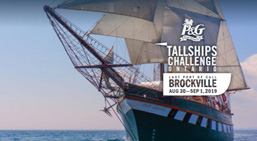 AUGUST – Festivals in Ontario
Havelock Country Jamboree – Aug 15-18 (Central) is Canada's Largest Live Outdoor Country Music & Camping Festival. Toronto's  Canadian National Exhibition (CNE) – Aug 16-Sept 2 may signal the end of summer, but we still look forward to it every year! Forest Festival – Aug 14-18 (Central) has incredible music in 2 cool venues on the shore of Bone Lake.  Brockville's Big River Fest (Eastern) will have 20 events culminating in the Tall Ships Festival – Aug 30-Sept 1. Navan Fair – Aug 8-11 (Ottawa) is a rural celebration of agriculture and entertainment.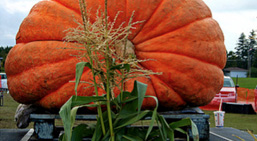 SEPTEMBER/OCTOBER – Festivals in Ontario
Tim Hortons Southside Shuffle Blues & Jazz Festival (GTA)- Sept 7-9 is Mississauga's musical Mardi Gras with a full-on street party on Saturday.  Picton Fair Sept 6-8 in PEC is one of Ontario's oldest fairs with old fashioned fun! Port Elgin Pumpkinfest – Oct 5-6 (SW) has a giant vegetable weigh-off, one of Ontario's largest car shows and more. Norfolk County Fair & Horse Show – Oct 8-14 (SW) is the 4th largest fair in Ontario and has a midway, 5 nights of motorsports & lots of family fun.
What peak your interest? Food, dance, culture, animals, fireworks, music, kids' activities, adventure, all of it? Which festival will you attend this summer?
For more things to do & places to stay in Ontario, see Summer Fun Guide.
Shari & Elisa, Publishers – Summer Fun Guide