Ontario's artisanal food & farmers' markets
By Natalie & Phil Tuesday, August 2, 2016
---
Food tastes better when you meet the producers!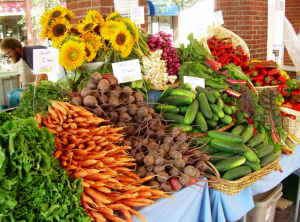 Whether you live in an urban environment or a rural one, there is something about going to a farmers' market or buying directly from the producers that just makes food taste better. One reason is that the meat and produce have usually travelled less distance and are therefore, much fresher and another is that talking to the producer and hearing his/her stories gives you a personal connection to the food. When you know that someone's grandmother brought a recipe for mustard or jam or whatever as a memory of a country or family left behind, you really want to support that producer. So support local producers; your taste buds will thank you!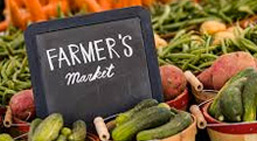 Farmers' Markets
There are a shocking number of farmers' markets in Ontario, with more springing up every week. From the first market in Kingston in 1801, the number of markets in Ontario is close to 200 now, so you shouldn't have to travel far to find one. Keady Farmer's Market is close to Owen Sound (SW) and not only has 250 vendors (!), but it is a cool experience to visit during its thrice weekly livestock auction.  Or if you are in Northern Ontario, Josephine's Vegetables  grows 65 different veggies on site, and you can stop next door for a game of mini golf at Dinosaur Valley, which is also theirs. And if you are visiting Niagara, check out the largest market in the Niagara region – The Welland Farmers Market is a great place to pick up some produce, meat, cheese and fresh bread for a picnic to go with the wonderful wines of the region.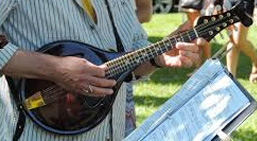 When a market is more than a market
Some markets have built a whole experience around the market, with entertainment & festivals. Check out Evergreen Brick Works in Toronto – in addition to the market, it has bike rentals, an open-air garden, a winter skating surface, festivals, & workshops.  Or visit St. Jacobs Farmers' Market. Canada's largest year-round market has all the usual stuff, plus farmyard animals for kids & buskers for everyone!  Ottawa's Byward Market is Canada's largest outdoor market & is Ottawa's #1 attraction & destination for shopping, dining, arts, & entertainment. Finally, Covent Garden Market & Outdoor Farmers' Market has a Public Square, ice rink, family programs, Music/theatre fests & community events year round.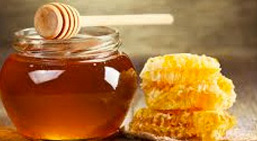 Honey
We are very dependent on bees as they pollinate 1/3 of everything we eat and over 80% of the crops grown for human consumption, in addition to crops for cows and other livestock. They have fallen victim to colony collapse disorder, in which whole colonies of bees were wiped out. Honeybee colonies have definitely taken a hit, but we are lucky to still have some honey producers in Ontario. Clovermead Adventure Farm has a whole bunch of bee-themed Adventure Farm activities including bee train rides but also has Beekeeper tours, Ontario's largest glass bee display hive & more.  Munro Honey & Meadery has Honey but also mead, an alcoholic drink made from honey. Dickey Bee Honey in Cookstown (central) offers tours, tastings & workshops plus a museum and store.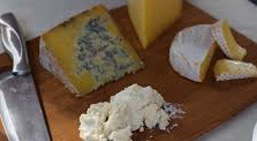 Cheese
When one thinks of cheese, varieties like French Brie, or Italian Parmesan come to mind. However, Ontario's local cheesemakers are producing award winning cheeses, with distinctive flavours. It even has a Cheese Museum in Ingersoll! Fifth Town Artisan Cheese produces artisanal cheese with local goat & buffalo milk. Black River Cheese Company's Maple, Honey and Wine-cured cheddars are all delish. They also have a year round ice-cream bar!  Gunn's Hill is a 3rd generation dairy farm where you can learn about dairy farming and cheese making and sample delicious varieties of hand crafted artisan cheeses.