Places to Enjoy in Ontario this Spring
By Natalie & Phil Sunday, May 17, 2020
---
The above zero temps are here, the snow is beginning to melt, the tulips are starting to sprout and March Break is around the corner… Spring is definitely in the air! Visit the many maple syrup festivals to find out what's sappening, kick back and enjoy a live performance, spend time market-ing to eat, shop and people-watch, or get out there for some outdoor adventure! No matter what you're looking to do this season, you will find it. Ontario is jam-packed full of fun with exciting spring attractions!
Maple Syrup Festivals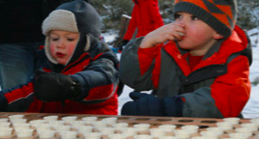 Grab your toque and take part in a Canadian classic! From the Kortright Center (Vaughan) to Island Lake (Orangeville), maple syrup festivals are happening all across the province. Get in on the sweet taste of spring at Bronte Creek (Oakville), from March 7th to the 29th and learn about how they harvested maple syrup in the 1800s by interpreters costumed for the 1890's.  Finish the tour with a stick of delicious maple taffy before visiting the various farm animals in the yard. Located just west of Ottawa, in Pakenham, Fulton's Pancake House and Sugar Bush is a definite treat! Enjoy their maple shoppe and products, along with their mouth-watering pancakes, topped with their very own organic maple syrup. If your sweet tooth needs satisfying, head to Fulton's! Like your maple syrup with a side of adventure? Visit Bruce's Mill (in Stouffville) from March 14th to April 12th for demonstrations, activities, wagon rides – and while you're there, try out their treetop adventure. There's nothing more Canadian than enjoying the great outdoors and experiencing what's on tap!
Markets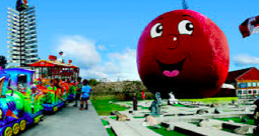 From farmers' to crafts, spring markets are sure to please. Spend the day strolling among the stalls at Pickering Markets, Barrie's 400 Flea Market or Aberfoyle's Antique Market. If you're in the market for a busy day of fun, you will be sure to find that here. If you're in the area, don't miss out on Ottawa's most popular tourist attraction, Byward Market! Home to over 600 unique businesses, the market includes specialty food shops, boutiques, galleries, restaurants and more! Want an outside experience? Head to Downey's Farm and Estate Winery to run around in the Farmyard Play Area or peruse the fresh-baked pies, breads and treats. For a grape experience, give their award-winning wines a try! Did we mention there are farm rides? Get up close and personal with the animals – it's fun for all ages! Looking to take a bite out of something new? Head to Colborne for some year-round, 7 days a week fun at the Big Apple to enjoy their bakery, restaurant, country store, market shops and attractions. And don't forget to stop for a selfie in front of the world's biggest apple-shaped observatory!
Concerts/Shows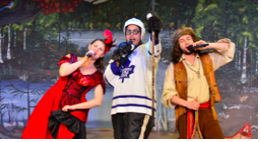 Want to celebrate spring with a little culture? Check out Westben Concerts in the Barn, starting March 6th. Relax and enjoy the soothing sounds of Beethoven, mix it up at the electric music workshop on the 19th or act out at the improv workshop on the 21st! Looking to add a little drama to your life? Get a cinematic experience at the Brockville Arts Centre this month for shows including: 2020 Oscar nominated films, Four Season Dance Academy, Canada Rocks and more. Drink your double-double and embrace some canuck fun with the Oh Canada, Eh Dinner Show in Niagara Falls. Now that's some spring fun!
Outdoor Adventure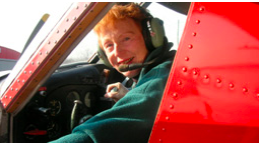 It's time to blow the dust off those winter blues! Give fly-in fishing a try at Sudbury Aviation! They operate 12 fly-in fishing camps where you can take in the scenic beauty, while you fish for trophy sized walleye, northern pike, smallmouth bass and speckled trout. All fun, nothing fishy – except the fish, of course! Or, experience a whole new side of spring at Hawkeye, where you can let your enthusiasm fly.  Join a workshop and learn all about falconry, flying your own falcon at the end of your day – it's an experience you'll never forget.
We hope you got some great ideas for Spring activities.  Don't forget to check our website for more ideas.  Search and save all your ideas so you never forget them on your own personal SFG itinerary!
Happy Spring!
Natalie & Phil
https://credit-n.ru/order/zaim-cashadvisor.html онлайн займ на карту займерзайм монеза отзывызайм экспресс контакт