Places to visit the animals in Ontario
By admin Thursday, August 18, 2016
---
Studies show that animals can reduce tension & improve mood and we could all use a little stress relief, no matter what our age. You don't have to be a kid to enjoy visiting a zoo; it is a great place for a first date, a wonderful place to enjoy a beautiful day, and of course, it is the top choice if you are babysitting your nephew or grandchild! Ontario has some of the best zoos and animal conservatories anywhere, ranging from small zoos, perfect for a first taste, all the way up to one of the largest zoos in the world. So visit a zoo – your body will thank you! And don't forget to check out the Fun Farms section on our website as they have lots of animals too – just usually the farm type rather than the wild or exotic.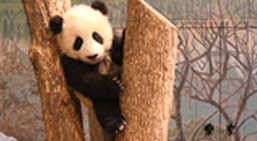 Toronto Zoo
You can't really talk about zoos in Ontario without discussing the Toronto Zoo. Always at the top of the list, and as mentioned, one of the largest zoos in the world, it has recently become an even bigger attraction due to its baby boom! Between its Giant Panda Cubs, its Indian Rhino Calf, its White Lion Cubs, and its Polar Bear Cub, the Zoo has been sending out a lot of birth announcements over the past year. Come and see the babies/toddlers and while you are there, don't forget about the other 5000 animals who need a little love too!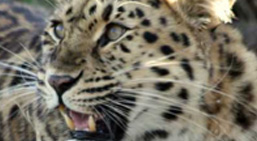 Safaris
While Africa is still the gold standard for safaris, Ontario has its own versions that can give you a taste right here at home. At Parc Omega, an hour from Ottawa, you can drive through a safari and feed "safe" animals carrots when they come up to your car looking for treats. Jungle Cat World calls itself Canada's most unique wildlife park and has a Behind the Scenes program where you can walk with a young Tiger, pet a Wolf or feed grapes to a Ring-tailed Lemur. African Lion Safari lets you view 1,000 exotic birds and animals from your own car or on their Safari Tour Bus.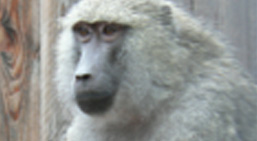 Private Zoos
Sometimes a smaller, private zoo is the perfect place to help a younger child develop a life-long love of animals.  Killman Zoo has 30 species and an interactive Big Cat feeding demo. Brantford Twin Valley Zoo is all about education so that kids and adults learn to understand the importance of wildlife and the environment. Elmvale Jungle Zoo is a perfect size for little guys and they will love to touch and feed animals in the petting area. In addition to its regular daytime activities, Papanack Zoo has a night time Guided Torch Light Tour to see nocturnal animals. Stay for story-telling around the campfire & hot chocolate. Saunders Country Critter Zoo has 60+ species and loves when you bring your family to meet theirs!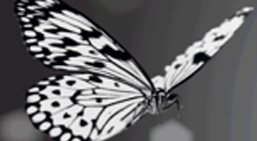 Conservatories
If you are into butterflies, Ontario has 2 Butterfly conservatories – one in Cambridge and another in Niagara – both let you stroll among 1000s of free flying butterflies in tropical gardens.  Bring your camera!  Or visit rescued or protected animals at some of Ontario's animal sanctuaries. From exotic wildlife at the Bear Creek Sanctuary, to Donkeys at The Donkey Sanctuary of Canada to birds at the Jack Miner Migratory Bird Sanctuary or the Upper Canada Migratory Bird Sanctuary, these places allow you to view and often feed or interact with animals/fowl that have are housed there.
Wherever you go, enjoy the many different animals across Ontario!
https://credit-n.ru/order/debitovaya-karta-unicredit-bank.html веббанкир займ онлайнзайм под птс красноярсксмарт кредит займ