Springtime activities – tap into Maple Syrup and more!
By Natalie & Phil Tuesday, March 12, 2019
---
Spring may not officially have sprung but it sure is close! With Maple syrup festivals, March Break and daffodils poking through the ground, we can start to feel like winter is finally over. Take advantage of the longer days and get outside.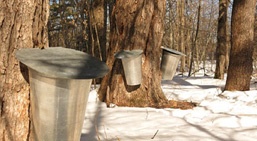 Maple Syrup
When the sap starts to run, maple syrup events start to happen. Visit one of Ontario's sugar bushes to learn about how maple syrup is made, have a wagon ride and taste some freshly made syrup or pancakes. Best of all is maple candy on snow! It's not just for kids either. The Ontario Maple Syrup Producers' Association has a list of maple events here, and we've highlighted a few below too. Maple Weekend April 6-7 offers loads of fun at a variety of locations around the province – check for a site near you.  Sugarbush Maple Syrup Festival runs March 9 to April 7 and takes place at Kortright Centre, Bruce's Mill, Terra Cotta and Island Lake Conservation Areas and has demos, wagon rides, pancakes and more. Elmira Maple Syrup Festival is the world's largest one day maple festival on April 6. And Taste of Maple March 7-April 6 also has a variety of participating locations around Headwaters.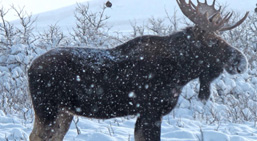 Moose Viewing
Muskoka and Algonquin Park are gorgeous and deserving of visits year round, but they are also the best places to see moose. Because the salt used to melt snow on the roads is appealing to moose, they come to the sides of the road to access it, especially in spring. Early mornings or evenings are great and if you aren't sure where to look, you can always go on a moose-watching excursion with a professional such as Algonquin Outfitters. Some of the best places to catch a glimpse are Chapleau Game Preserve, the world's largest Crown Game preserve – they even have an online web camera that you can watch to see what the conditions are like. Highway 60 through Algonquin Park is another great spot. And if you don't have success and still want to see a moose in person, try Cedar Meadows Wilderness Park, in Timmins. They have animals up close and personal and you may also have a chance to feed them!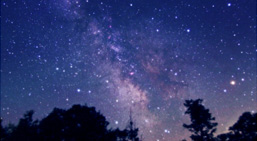 Stargazing
Dark Sky Preserve at Gordon's Park on Manitoulin Island, offers some of the most stunning views of the night sky. You can gaze at the stars stretching across the horizon, without any bothersome light pollution or white noise. Bring your telescope to discover the constellations and far-flung galaxies (check out our Guide to Spring Stargazing here). Spring is also one of the best times of year to view the Aurora Borealis. Yes, you can see the Northern Lights frequently from here on cooler spring and fall evenings. While there are no guarantees of sightings, this is a dazzling phenomenon and one of the world's greatest natural wonders.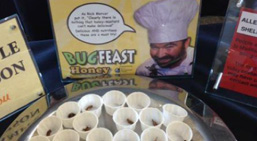 Festivals
The Toronto Sportsmen's Show has >300 exhibitors representing things like fishing, hunting, boating, camping, travel & outdoor adventure.  March 13-17. Easter is coming too! Bring the munchkins to the Collingwood Downtown Great Easter Egg Hunt on March 31. Pick up a form and count the eggs that have been hidden in store windows. Go to Cambridge Butterfly Conservatory on March Break (March 9-17) and taste real insects like beetle larvae & crickets. Bugfeast – FREE with paid admission. There are also loads of March Break events – check out: https://www.summerfunguide.ca/events.html
Spring is in the air! It feels great.
For more things to do & places to stay in Ontario, see Summer Fun Guide.
Shari & Elisa, Publishers – Summer Fun Guide