Taste Your Way Around Ontario's Micro & Craft Breweries
By Shari & Elisa Monday, October 29, 2018
---
Ontario is in the midst of an explosion of craft beer and micro breweries. In the past 18 years, Ontario has grown from 12 breweries to >260 with 100 more in development. While 'microbrewery' and 'craft brewery' are often used interchangeably, they differ according to size: a microbrewery's maximum worldwide annual production can't exceed 50,000 hectolitres, while a craft brewer can't exceed 400,000 hectolitres. Craft brewers also have to be locally-owned & use no added chemicals, fillers or preservatives. Both create unique flavours/styles and both often have creative beer names.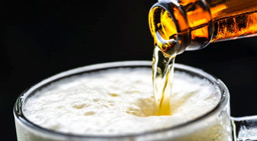 Breweries around Ontario
We could list so many Ontario brewers here  – each is different and each is worth a visit or a taste. We'll just highlight a few that appear on Summer Fun Guide's website.  Muskoka Brewery Inc offers yet another reason to visit the region. Taste the beer and take a tour of their Bracebridge facility to hear the story of how they began. Walkerville Brewery (Windsor) handcrafts unique styles in small batches and also offers tours. Ramblin' Road Brewery in La Salette (Norfolk Cty) is Ontario's first brewery farm, growing their own hops and using pure spring water from their land to make small batch, handcrafted beer.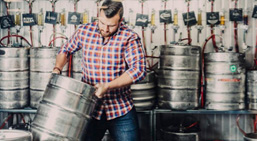 Craft Brewery Tours in Ontario
If you are a REAL beer lover, it can be super fun to go on a tour that visits multiple breweries. Beer Lovers' Tour Company GTA tours combine beer education, history & culture & are led by beer experts with a passion for story-telling. They offer international tours too! Brew Donkey offers several different tours of 3-5 breweries in both Ottawa as well as Kitchener/Waterloo. Ontario Group of Touring Companies provides unique, behind the scenes tours of Ontario craft breweries in Toronto, Guelph/Waterloo and Niagara. Ride the Bine's owners want to share their love of the beverage and food industry with anyone who will listen! They offer tours across Norfolk County and London, ON. Labatt London's Hometown Brewery Tour includes a guided tour of the brewery & sampling session. You must pre book by email or phone.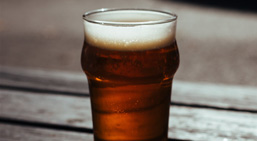 Ontario Brewery Discovery Routes
There are 9 self- guided craft beer, cider and culinary itineraries that let you explore Ontario and its protected Greenbelt. Ontario's Greenbelt spans almost 2 million acres, and permanently protects green space, farmland, forests, wetlands, & watersheds in S Ontario. Check the list here to find itineraries of routes such as Windsor Essex: Barrels, Bottles and Brews, HOP thru Ontario's Southwest, the True Brew Path (Niagara Escarpment), Brews, Bites and Barns in Peterborough and the Kawarthas (Central ON), Backroom Deals and Muddy Wheels Trail (Ottawa) and more. Each itinerary lists a bunch of places to stop, and what is cool about the area.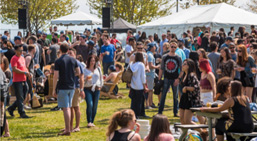 Beer Festivals across Ontario
There are lots of Beer and Brewing festivals and events, all over the province. Check out a few below, and visit the Summer Fun Guide event calendar for more. The following are annual events but if 2019 dates are not here yet, mark the month on your calendar and check back for more details later. Toronto Beer Week celebrates craft beer with a whole week of events plus offerings at bars and breweries (Sept).  King City Craft Beer & Food Truck Festival (June) has been around for several years, featuring Craft Beer, Food & non-stop entertainment! BrewHa! Craft Beer Festival on the Thunder Bay Waterfront in August has food vendors, live-local music, demos, & craft beer tastes.  Canadian Craft Beer Festivals has 4 "Craft Beer" only events throughout Ontario, featuring the best small batch brewers in the province as well as local food and music.
Ontario is quickly gaining recognition for it's quality craft brewers. Wherever you are located, you're sure to find a craft brewery or festival to enjoy somewhere not too far away. And, as always, enjoy responsibly.
For more things to do & places to stay in Ontario, see Summer Fun Guide.
Shari & Elisa, Publishers – Summer Fun Guide