Vacation ideas for Summer 2018 – Plan NOW
By Natalie & Phil Monday, January 15, 2018
---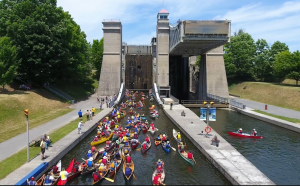 In the dead of winter, the last thing you think about is what you're going to be doing for your summer holidays, but trust us, now is the best time to plan. Use some of those dreary winter days to do your research and explore your options; some places even have winter specials to entice you to commit early. When planning, we tend to think of the biggies…Toronto, Ottawa and Niagara Falls. But there are so many great regions to discover that may not yet be on your list. You can see loads more here: http://www.summerfunguide.ca/discover-ontario-places-to-explore.html  but we've started you off with 6 just to prove that it is time to venture out of your comfort zone!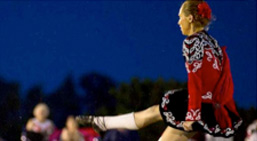 Quinte West is located on the shores of the Bay of Quinte — gateway to the world-famous Trent Severn Waterway. In addition to being the home of the famous Trenton Scottish Irish Festival, it has loads more to offer. Learn about its historical and military roots, enjoy the Quinte Ribfest, shop in its farmers' market with local fare, boat or fish in its inland waterways or just enjoy the warm and friendly people.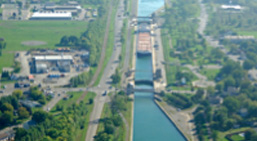 Located on the N shore of Lake Erie, along the historic Welland Canal, Port Colborne is steeped in marine heritage. With the Canal, and ample beachfront, it is also a scenic place to visit. Learn about the Canal at the Port Colborne Historical and Marine Museum and watch ships pass through one of the longest canal locks in the world. Bring locally grown foods home from the century-old Port Colborne Farmers' Market. Scuba dive in the waters of Lake Erie, where you can explore 20 marine wrecks within a 20 mile radius. Or celebrate Canal Days, the area's signature event.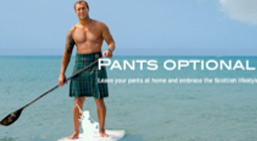 Kincardine's Scottish roots are what led to its Kilt-focused advertising tag line: "Pants optional. Leave your pants at home and embrace the Scottish lifestyle". The signature event celebrating that heritage is the Kincardine Scottish Festival & Highland Games, but that wonderful event is not the only reason to visit Kincardine. Hike, bike, & explore >30km of scenic, winding trails and lakeside boardwalks and relax on beautiful beaches. Visit the historic 1880's Lighthouse & so much more.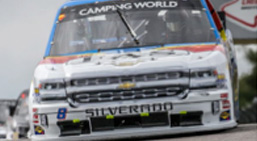 45 minutes east of Toronto along the shore of Lake Ontario is the municipality of Clarington, which might be small, but is also mighty! It boasts a world-class race track (Canadian Tire Motorsport Park), the Brimacombe Ski Hill, awesome fishing, Jungle Cat World, Tree Top Trekking Ganaraska plus sandy beaches, cool events, and more. With 400 working farms, it also offers a unique mix of rural and urban that is hard to find anywhere else.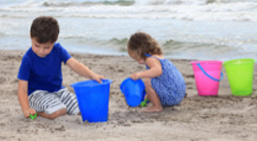 If you are looking for a beachy getaway, you don't need to visit an island. Cobourg – an hour east of Toronto, has soft sand, a clean shoreline, clear water & a firm sandy bottom that stays shallow a long distance from shore, making it perfect for water fun! And it has lifeguards during prime swimming hours. Even its Summer Festivals are beachy, like the Sandcastle Festival, where amateurs & master sculptors create sand masterpieces. Biking, hiking, Canoeing, Kayaking, SUP, horseback riding, skiing, & snowshoeing make this area a four season destination.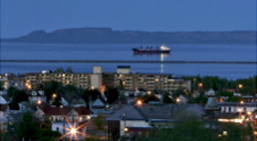 Thunder Bay is known as an "Outdoor City" for good reason. It has the world's largest fresh water lake, the boreal forest and the Nor'Wester Mountain range, so outdoor adventure is Thunder Bay's middle name. Get sweaty paddling, zip lining, rock climbing or mountain biking, reel in a big fish, take a canoe trip or walk across Canada's longest suspension bridge at Eagle Canyon. Take a boat tour of the Thunder Bay Harbour or get a bird's eye tour on a DeHavilland Otter or Beaver float plane. Access to nature is a big draw but don't forget to check out Thunder Bay's year-round food, music, dance, film fests or First Nations and sporting events too. Especially the memorable Thunder Bay Art Gallery, with its awe-inspiring Indegenous art.
Enjoy exploring all that Ontario has to offer!
Find more Things to do & Places to stay in Ontario.
Shari & Elisa, Publishers – Summer Fun Guide