Vacation resorts in Ontario
By admin Tuesday, May 17, 2016
---
Our articles are often focused on the attractions and activities that you can do once you are in a city or town. And there are a LOT of those! But sometimes, it is nice to just hang out at a beautiful and/or activity-filled resort and not worry about leaving the property unless you want to explore the region. Today's newsletter offers some suggestions for resorts that are designed to offer everything you need for a great holiday, right on the property.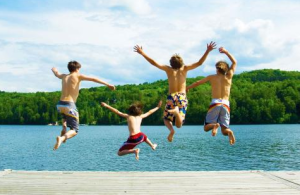 Central Ontario – Family
Central Ontario encompasses much of "cottage country", Ontario's much-written about area of lakes, forests and Canadian Shield rock, and the region is a wonderful place for a family vacation. For those without a cottage of their own, there are lots of places to stay in cottage country, ranging from renting a cottage through CanadaStays to hunkering down at a family resort which offers everything you and your kids could ever want.  Check out Severn Lodge with supervised kids' activities and evening entertainment. Or Shamrock Lodge – an all inclusive family beach resort. Or Hidden Valley Resort, the only lakeside/skiside resort in Muskoka.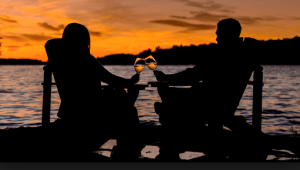 Central Ontario – Couples
While we often think of taking a lakeside holiday with kids, why not bring just your sweetie? There is something very romantic about watching the sun setting over the lake with a glass of champagne and your significant other. Take a hike on one of Ontario's many trails or rent bikes and meander through small, charming towns, stopping to share a pastry or ice cream cone. While all of the resorts above welcome couples too, there are a few that specifically target adults. The JW Marriott The Rosseau Muskoka Resort & Spa was named one of the ten best resort views by National Geographic and offers a luxurious spa. Killarney Lodge in Algonquin Park has beautiful private waterfront cabins that include a personal canoe, dining and spectacular views. Couples resort is a 5-star romantic getaway with both summer & winter activities.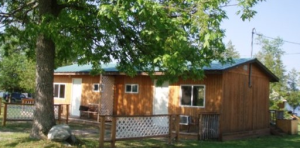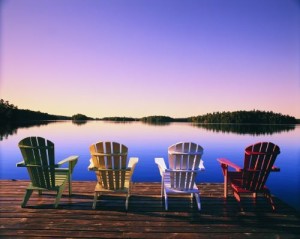 Southwestern Ontario
Southwestern Ontario is a big region, with many different cities and towns. There are lots of options for resort accommodations, but choosing your destination in the first step. If you are considering Lake Huron's sunsets and beaches, think about Evergreen Resort with 40 cozy cottages.  Or, if golf is your thing, it is hard to beat Cobble Beach, a Four Season Waterfront Golf Resort on 574 gorgeous acres. You can even put the pedal to the metal and drive your RV to one of SW Ontario's RV resorts, like Shamadon RV Resort, a luxury RV resort on 127 acres.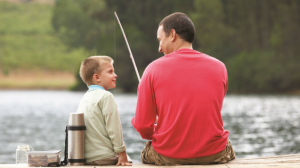 Northern Ontario
If you are considering an outdoor-focussed holiday, you have to look northward. With the incredible natural surroundings, pristine lakes and rivers and abundant wildlife, this is not the place to bring your Playstation! Resorts in Northern Ontario are all about fishing, hunting, hiking, boating and swimming. Many resorts are 4-season (although access might differ in the winter months) with snowmobiling, ice fishing and more.  For a fishing vacation on a 4 sq. mile private island on the French River, look up Crane's Lochaven Wilderness Lodge. In the same area, contact the French River Resorts Association; they have a list of resorts along this historical voyageurs route. Or go really remote and try a Wilderness Air Fly-In Fishing Adventure and touch down on one of 25 untouched lakes.
Whether you want to book into a resort that has everything and not move, or use one as a base for exploring or plan a romantic getaway with your significant other, Ontario has the accommodation for you. From kids's camps and entertainment, to adult only resorts and spas, you need look no further.  Don't forget to check out the festivals and events that take place year round too – they are a fun addition to any stay!
https://credit-n.ru/order/zaymyi-oneclickmoney-leads.html как получить займ на картубыстрый займ краснодарзайм с плохой ки на карту