Visit Animals in Ontario this summer
By Natalie & Phil Thursday, April 6, 2017
---
Many people think zoos are just for kids but we know a lot of adults who love to go too! It's a great date place and a wonderful place for a walk on a sunny day. You can also visit petting farms, donkey, bird and wildlife sanctuaries and animal conservatories if you have a craving for some fuzzy or furry or scaly animal attention.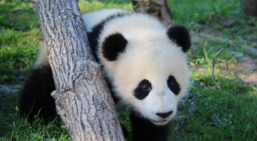 Zoos
The Toronto Zoo is Canada's largest and is home to several giant pandas including the toddlers plus loads of other species. There are smaller zoos to visit in Ontario too. Elmvale Jungle Zoo is a lovely, family-owned zoo, the perfect size for younger kids. Jungle Cat World Zoological Park unique wildlife park has over 60 species. Killman Zoo has the largest Big Cat collection in Ontario, and lots more too! Get up close & personal at Brantford Twin Valley Zoo with daily creature showcase & Saunders Country Critters Zoo with new critters all the time. A world of wildlife plus learn about animal safety & conservation at Papanack Park Zoo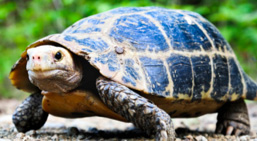 Reptiles
If you can't get enough of snakes and lizards or other scaly or creepy- crawly things, there are several choices for you – most have excellent opportunities to touch, hold and be educated. Scales Reptile Zoo has 300+ animals with both an indoor zoo and 21 hectares of upland, Little Ray's Reptile Zoo has a hands-on room, 3000 gallon aquarium, & new nature center, while Reptilia is Canada's largest indoor reptile zoo with live shows and feedings. Don't forget about Toronto's Ripley's Aquarium in the heart of downtown; it doesn't ONLY have reptiles, but it does have those too!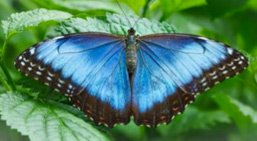 Conservatories
There are several conservatories and sanctuaries around Ontario including butterfly conservatories in Cambridge and Niagara where you can walk through a swarm of butterflies free-flying around you and watch them alight on your shoulder. Bring your camera! There are also several donkey, bird and wildlife sanctuaries which rescue and care for injured, mistreated or increasingly rare animals and birds. Pay a visit to Donkey Sanctuary of Canada, with 90 donkeys and mules or PrimRose Donkey Sanctuary where you can touch the donkeys. At Jack Miner Migratory Bird Sanctuary you can hand feed waterfowl & Upper Canada Migratory Bird Sanctuary has 200 waterfowl, raptor, passerine & other birds.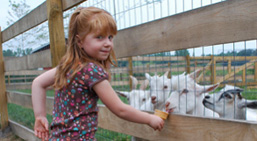 Petting Farms
It is also really fun to visit a petting farm to remember what tame, local & farm animals look and feel like. Most petting farms let you get up close and personal with these animals; there is nothing like the face of a little kid as s/he touches and feeds REAL animals. The nice thing about Ontario petting farms is that many have lots of fun activities in addition to animals, so you can hang out for awhile once you're there. Bring a picnic or take advantage of the farm markets and bbqs and spend the day! Promise Land Family Fun Farm, Oshawa Zoo and Fun Farm (this one fits into the traditional farm category too), Chudleigh's Apple Farm, Andrews Scenic Acres,  Downey's Farm Market & Winery,  Kustermans Family Fun & Berry Farm are a few to check out.
As we've said, you don't have to be a kid to have fun at any one of these places! The animals, both warm & cold blooded, are adorable, interesting, and sometimes majestic.
Enjoy the animals in Ontario.
"Happiness is a warm puppy."
… Charles M. Schulz