Who needs the Islands? 6 Beaches Right Here in Ontario
By Tuesday, August 16, 2016
---
Best Beaches in Ontario
Somehow, when we think of beaches, we think of Florida or the Caribbean, but never of Ontario. We are all wrong! Ontario has some spectacular beaches that rival those found anywhere. While some beaches are soft and sandy, others are a bit rockier. Agate Beach on Lake Superior is even covered with agates. While we just mention a few standout beaches below, there are so many more – check out the full list in our Parks and Beaches category on Summer Fun Guide. Just beach responsibly! Slather on the sunscreen, use a buddy system in the water, and consume alcohol in moderation and only where allowed.  Enjoy summer!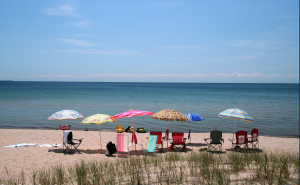 The Long Point peninsula on Lake Erie is about 40 km long, of which 1.5km is beach. It has gorgeous sand dunes and sand spit formations and is one of North America's largest bird and waterfowl migration and staging areas, so bring your binoculars with your bathing suit. It was designated a World Biosphere Reserve by UNESCO in 1986 and is currently being promoted as one of Ontario's Amazing Places, and that it is!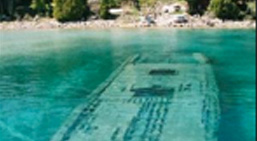 Tobermory has a bunch of beaches, some of which are part of Bruce Peninsula National Park. From Singing Sands' gorgeous sandy beach, to Indian Cove's rocky one, the area has several options and is a great place for people who like to hike too. If you're not the sitting on a beach type and would prefer to be in the water, this area also boasts an underwater national park, with 22 shipwrecks at Fathom Five, and is a big draw for scuba enthusiasts!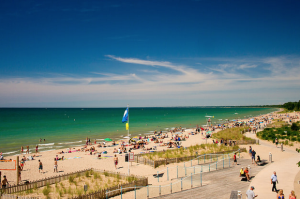 Grand Bend sits on 66km of Lake Huron's waters from Bayfield to Ipperwash. It has 20+ beaches, including Grand Bend's Main Beach, which is designated as a Blue Flag Beach, which means it has passed stringent international standards for water quality, environmental management, and safety and services. After your swim, plan to hang out as there is great nightlife at its restaurants and clubs.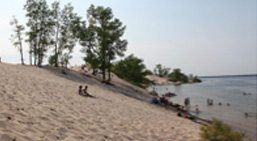 If you are looking for sand, look no further! This is the world's largest baymouth barrier dune formation and many say that its 3 sandy beaches may be the best in Canada. If you are coming with smaller kids, check out Outlet Beach as it has shallow waters and gentle drop off that are perfect for little guys. It is also a bird migration hotspot in spring and fall.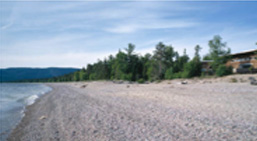 Lake Superior Provincial Park sits along the shore of Lake Superior – the largest lake in the world. The park's shoreline is varied, with features ranging from the 200m high cliffs of Old Woman Bay to Agawa Bay's 3 km long beach. What is particularly great about this park is that the Trans Canada runs through a good chunk of it, meaning that access to waterfalls, lakes, beaches, trails and picnic areas is easy.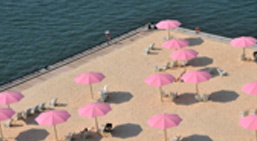 Toronto's Sugar Beach is a relatively new, cool park that emerged when a parking lot was transformed into an urban beach at the water's edge. Named for its proximity to the Redpath Sugar Factory, the park has 3 parts – the beach, a plaza space and a tree-lined promenade running diagonally through the park. Known for its bright pink beach umbrellas and candy-striped rock outcroppings, the beach also has a water feature embedded in a granite maple leaf to cool you off. Visitors can enjoy the beach and the Toronto skyline simultaneously, a rarity for a beach visit!
Grab sunscreen and a towel and enjoy Ontario's beaches now!
https://credit-n.ru/order/kreditnye-karty-sovkombank-halva.html