Wineries & Microbreweries – Warm up from the inside out!
By Natalie & Phil Tuesday, December 22, 2015
---
We know that you've heard about some of Ontario's wines, but did you know that there are now wineries in every single one of Ontario's 7 regions, including Northern Ontario? And how about beer? Ontario is developing an equally fine reputation for craft brewing and we'll bet you haven't even started to make a dent in those tipples.  Toast the season with something new this year and try the wines and beers that aren't on the tip of your tongue – you will be pleasantly surprised!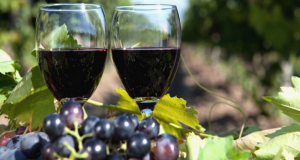 The Wine Regions You May Already Know
Ontario wine making started in Niagara in 1811 when Johann Schiller, a German soldier serving in Quebec, moved to Ontario's Niagara region to cultivate the grapes. The Niagara region is still the backbone of Ontario wines with >45 wineries in the Niagara Escarpment & Twenty Valley area and another 35 in NOTL, but Prince Edward County has developed a region to be proud of with 14 wineries (& growing) and award winning varietals. The Lake Erie North Shore (with 11) built on its roots as the home of Ontario's first commercial winery and continues to rank too. Take a wine tour and compare the tastes of these wine regions. And don't forget to try the world famous Icewine! Let us know on FB what you loved!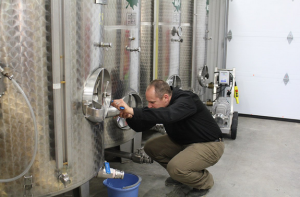 Wine Regions to Discover
There are several emerging wine regions, some in places you would never think to look for wines! Three that stand out are: a group close to Toronto, in Newmarket and Stouffville mostly, a second group in Norfolk County  and a third in the Georgian Bay area. Because we don't want ANYONE to have to go very far to get a taste of Ontario wines, you can even taste wines at 2 wineries in Ottawa and even Northern Ontario has the Boreal Winery, which makes a unique cold climate wine from the haskap berry, among others.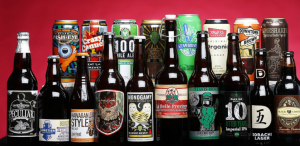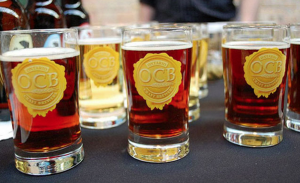 Craft Beer
In the old days, you downed a 'brewski" while watching a ball game and the choices of brand were few. Things have changed! Now, the craft beer industry rivals the wine industry; in fact, because beer doesn't need to cultivate vines, it takes fewer resources and lots less land, so new craft breweries are popping up everywhere. Beer tasting has become as sophisticated as wine tasting, with flights of beer paired with elegant meals. Beer is not just for hotdogs anymore! We found a pretty interesting discussion of the types of beer and what kinds of foods they go with here, but really, the best thing is just to keep tasting new ones every chance you get. You'll never run out of options.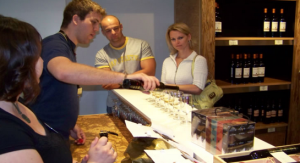 Winery and Brewery Tours
The best way to really taste the difference among wines and wineries and beers and breweries is to take a tour. Some tours can be found in the Sightseeing Tours category and some in the wineries and breweries one, so check both. A tour is where you not only learn things like "in PEC, Lake Ontario and Bay of Quinte's moderating effects, combined with breezes and loose, stony soils produce wines with very concentrated flavours" but also to taste those wines. It is very cool to taste how wines from wineries next door to one another can taste so different! And beers are the same. Brewers come from all over the world and bring different techniques and flavor additives and timings to make beers that are split into categories such as crisp, hop, malt, roast, smoke, fruit and spice, and tart and funky. Wouldn't you like to try a funky beer?? Take a tour and compare!
Beer and wine are both great to have around to toast the holidays or any special occasion (as long as you drink responsibly and DON'T DRIVE), so now is the time to add some new bottles to your bar. Book a wine or beer tour or head to your nearest winery or microbrewery and arrange a tasting. And don't forget that Ontario also has spirit distilleries, cideries and even its own local Sake distiller too! Head out to one of Ontario's wine regions and make a weekend getaway of it. The local hotels/inns and restaurants often work hand in hand with the wineries to ensure that you have an immersive and outstanding experience!