10 things to do in Hamilton halton brant
By Natalie & Phil Tuesday, July 29, 2014
---
Called "the Heart of Ontario", Hamilton, Burlington, Halton, Oakville, The Niagara Escarpment, Brant, Brantford, Milton & Stoney Creek are filled with fun activities, fascinating history and gorgeous landscapes. Here are just a few of the many things that are worth checking out. For more suggestions, visit the Southwestern Ontario region on Summer Fun Guide.
1. Gardens & Birds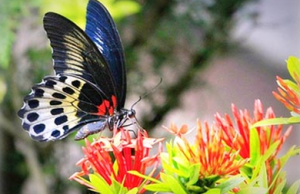 Royal Botanical Gardens, in Burlington, is the largest botanical garden in Canada with 2700 acres of stunning gardens & sanctuaries. You can often see migrating birds as you walk along the scenic trails or sign up for a guided tour.
2. Animals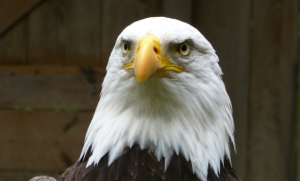 Mountsberg Conservation Area, part of the larger Conservation Halton, is a fascinating place, especially if you like animals and Birds of Prey! Bring the whole family and see a live Raptor up close, observe a herd of Bison or walk the trails to find nests and other animals. Brantford Twin Valley Zoo (in Brantford) and Killman Zoo (in Caledonia, just S. of Hamilton) are great places for the family to enjoy exotic animals, birds, reptiles and nature.  Check for petting areas and live animal shows!
3. History & Culture
The Joseph Brant Museum & Ireland House at Oakridge Farm in Burlington allow you to experience the history of Burlington in a unique and interactive way. Tour 40+ rooms in the 19th-century Dundurn Castle or take a ride on a full-size historic electric railway in Milton at Halton County Radial Railway. The museum is a great place for railcar enthusiasts. Kids love the Hamilton Children's Museum's interactive exhibits and special events.
4. Amusement Parks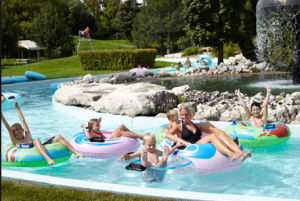 Let everyone be a kid again at an outdoor Amusement Park or Water Park. You'll have a blast at Earl Haig Family Fun Park in Brantford with its waterslide, lazy river, kids' splash pad, pool, mini golf & batting cages or check out Canada's largest outdoor wave pool & waterslides for a true adrenaline rush at Wild Waterworks in Hamilton. Hamilton is also lucky to have Adventure Village with waterfalls, fishponds, rapids, shipwrecks, mini golf, batting cages, bungee trampoline, gemstone mining and many other fun activities. A great time for all ages!
5. Go fishing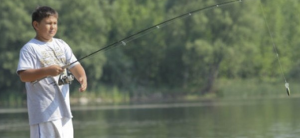 Try your luck on a fishing charter! No experience necessary. Guaranteed fun & adventure. Andrews Charters in Burlington will take you out or find your own fishing spot at one of the beautiful conservation parks. Introduce your family to fishing at one of the 2 free Family Fishing Weekends every year (no license necessary).
6. Swim, Bike, Hike & Explore the Outdoors at a Conservation Area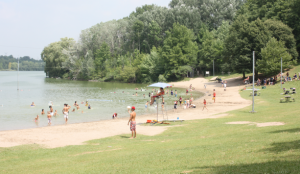 You can spend hours, days or even weeks at one of the many stunning conservation areas in Hamilton, Halton, Brant and still need more time to explore everything. Sandy beaches, Mountain Biking trails, scenic hiking trails, fishing, waterfalls, animals, heritage sites, educational programs, special events, camping and so much more!
7. Try your hand at Canoeing, Kayaking or Stand-Up Paddleboarding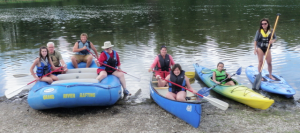 Explore the impressive Grand River on a canoe, kayak or raft. Try stand-up paddleboarding, fishing or hike the scenic trails. In true Canadian fashion, paddle your way through magnificent waterways on a guided tour or rent your own boat. Either way, you are in for an extraordinary experience. The Grand River accommodates all levels from beginner to advanced. Trips, lessons and rentals available at Grand River Rafting or Heritage River Canoe & Kayak Co.
8. Markets & Farms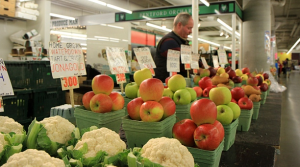 There's nothing better than strolling aisles full of fresh Ontario produce, sampling artisanal jams, cheeses & baked goods or savoring the smell of fresh flowers. Luckily, some of Ontario's best markets can be found in Hamilton Halton, and Brant ). The Hamilton Farmers' Market is one of oldest and features cooking demos as well as ethnic specialty food. Other great options include the fabulous Brampton Farmers' Market and markets in Ancaster, Aldershot, Milton, Burlington and Brantford. The region also boasts many pick-your-own and family fun farms, one of which is Orchard Home Farm with its incredible array of fresh apples for picking & baked goods. What a great way to spend a crisp fall day!
9. Cruising along the River
A great way to see Southern Ontario's largest river is from the vantage point of a comfy chair on the deck of a riverboat! Book a delicious & relaxing lunch, dinner, sunset or private cruise and watch the scenic riverside greenery and houses float by while you eat and drink. Nature and food combine for a memorable time. Grand River Cruises offers excursions on the River between Caledonia & Brantford,
10. The Niagara Escarpment: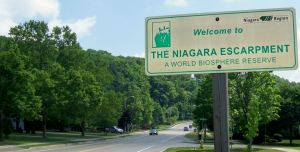 The Niagara Escarpment is an astounding 450 million years old and stretches  over 750 kms from Niagara to Tobermory. It is truly a natural treasure, home to hundreds of bird species as well as mammals, reptiles, fish and wild orchids. It is a designated UNESCO World Biosphere Reserve and has spectacular waterfalls and stunning scenic lookouts, and offers a unique backdrop for adventurers of all abilities. So grab your hiking shoes or mountain bike or simply meander through the area and enjoy all it has to offer – year-round.
– Michelle Brandes,  SFG newsletter editor,  Michelle@SummerFunGuide.ca