Things to Do in London, Ontario
By Natalie & Phil Wednesday, August 2, 2017
---
What to do in London, Ontario
When people talk about visiting London, you may be thinking London, England but you really should be thinking about Ontario's London. It has so many things to do and because it is the home of a major university (Western University), there is a youthful energy around the city that makes it feel like a happening place. It is also a hub of great festivals, so make sure you check the Summer Fun Guide event listings and calendar to see what is going on when you are there.
Festivals in London, Ontario
Some of the festivals you might want to plan around include: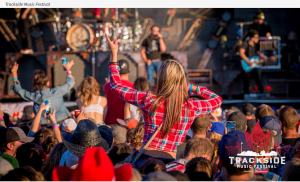 Fleetwood Country Cruize-In (June) is Canada's Largest (& one of North America's biggest) Outdoor Car Show. And if you're into classic cars, they also have summer weekly cruize ins Thursday evenings from 5pm to dusk at Plunkett Estate.
London Bluesfest (Aug) features world class headline acts at London's harris Park.
Fiesta London Mexican Festival (June) celebrates Mexico with mariachi, folklore, and food in the Covent Garden Market.
Rock the Park Music Festival is a 4 day music festival (July) in support of local charities, which caters to all music fans for at least one night of each genre.
London Beatles Festival (September) is a weekend for Beatles fans of every age with theatre programming & top entertainment on main stages and satellite venues easy walking distance from the hub.
Trackside Music Festival (July) is a toe- tapping festival for country fans, with top international talent.
Amusement Parks & Adventures in London, Ontario
While you're in London for the festivals, here are some other things to do:
East Park has a water park, go karts, rock climbing, bumper cars, batting cages, mini golf,  and more. Or see if you are smarter than your friends at Exodus London Escape Rooms. Or zip through the Carolinian forest from the treetops at Boler Mountain – Treetop Adventure Park.  Into baseball? London Majors Baseball  is affordable family fun.
If you're of age, take the Labatt London's Hometown Brewery Tour and enjoy samples (book ahead) or cheer for your faves at live harness races at Hiawatha Horse Park & Entertainment Center.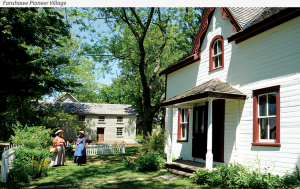 Bring the little ones to Storybook Gardens, an enchanted storybook-theme park, with amusement rides & entertainment. They'd probably like the PYO berries and Sundae bar at Heeman Greenhouses & Strawberry Farm or the year round market with lots of extras like an ice rink and entertainment at Covent Garden Market & Outdoor Farmers' Market. And once they've had a treat, visit one of the great museums like the London Children's Museum.  Fanshawe Pioneer Village's living history museum or Royal Canadian Regiment Museum  which highlights Canadian history since 1860s are great for all ages.
So while there is no Buckingham Palace in London Ontario, it still has lots to offer and should definitely be added to your list!